It's important to be proud of your home. You need to be happy with where you're living. You also want to make sure your neighbours know how awesome your home is. Not in a petty, trivial way, but it's nice to know people are envious of your home. It's a good idea to make changes to the property that'll make it that bit more awesome than it already is.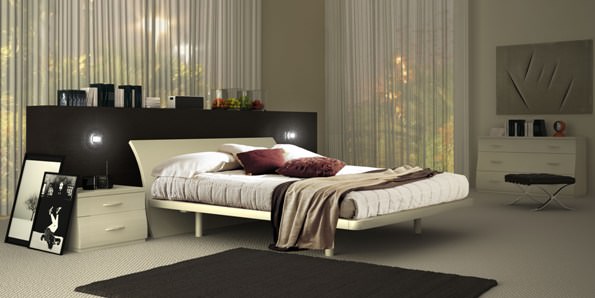 The good news is that these days there's a whole host of things you can do to make your home more awesome. You'll have the choice of plenty of external or internal changes you can make to the property. The idea of these changes should be to improve the appearance and appeal of the property. This will make it a more pleasant place to live and increase its value too.
Here are some ways to help make your home more awesome:
Get a Pool
There are few better tickets to awesome than getting your own pool. This is a benchmark against what many homes get judged. You'll have a few pool options. You can buy a pool to assemble in the garden. But, it looks cooler if you get one installed instead. You may need to get planning permission. And you'll definitely need to plan the design before you action anything. Remember, the pool needs to fit comfortably into the garden but also stay safe. But you can design your own to make it as awesome as possible while still fitting in with the design of the garden.
Build a Fence
If you haven't got a fence in your backyard, you should build one right away. Building a fence is important for three reasons. Reason one, it looks awesome. You're giving your home a nice border, and you can make it any color or design you choose. Reason two, it gives you and your home some privacy. This is of particular use if you have nosy neighbors. And reason three is that a fence provides security by stopping people trespassing on your property. If you're going to build a fence, you'll need to visit George Hill timber supplies to stock up on wood. Make sure you get enough because you don't want to run short. Get a little extra to account for damage or mistakes when building.
Revamp the Bedroom
When you think about making your home more awesome, you probably don't give much thought to the bedroom. This is your private domain; somewhere other people wouldn't go when in the house. But it's precisely because it's your domain that you need to make sure it's as awesome as possible. You should revamp it with a change of color and bedding. Also, try to come up with ways to save space, like buy a bed with storage underneath. You could even get some furniture for your room, like an armchair.
Get Rid of the Bath Tub
The bathroom is often neglected when we come to home renovations. And it's a shame because it's the one room that can drag a property down. If it looks old and boring, it can impact on the rest of the home. One of the best solutions to modernise your bathroom and make it look more awesome is to get rid of the bathtub. If you have a free standing bath, this might be okay to leave as it is. But otherwise get rid of it. Replace it with a trendy walk in shower. Or, even better, a wet room if you have the space.