The poufs became some years ago in essential decorative elements in any home. The great advantage of these particular "chairs" is, besides convenience, variety, allowing combining with any style.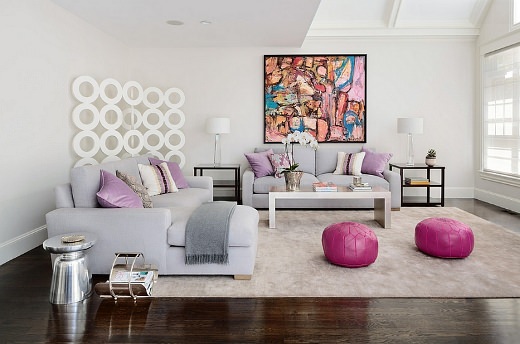 The poufs for multiple uses, from which we use to put our feet, which are perfect to lie down to watch a movie or even those that we have to save things at the same time. But let's see what types of common poufs for use as decorative elements, their sizes, shapes and colors.
A huge variety for all tastes
Depending on the size of our house and the room that we will place the poufs, we'll find more prettily, higher, stuffed with cotton, hard, soft, smooth, embossed, with wheels, larger, smaller… The variety is almost endless!
And is that the poufs have managed neglecting the small tables and benches, and even at the foot of bed.
The designs of poufs are much more original, more varied and the ability to adapt to any decorative style we have at home, from modern to classic.
We can do it ourselves
As a general rule, materials that are often lined the poufs are rattan and canvas, allowing, depending on color, adapt them both inside and outside of the home. There are even stores that give us the option of combining them with the same material sofas.
But poufs, besides decorating, can help us to organize, i.e., these are a wonderful "two in one". Those with squarer dimension typically have removable top, allowing us to keep things inside do not want to be in the middle of the living room or bedroom. These are perfect for children's rooms, where children can keep all their toys and not let them pulled in every corner.
But the great advantage of the poufs is that we can also manufacture them ourselves. With a rigid element for the base, a bit of padding for that is padded and the lining that we choose, we can create in a personalized way.