If you are thinking of renovating your house with curtains, either for aesthetics, for regulation of sunlight or privacy, in the following article we will explain how to hang curtains in a few easy steps. Choose curtains which you like the most or that give better with the decoration of the room and get to work.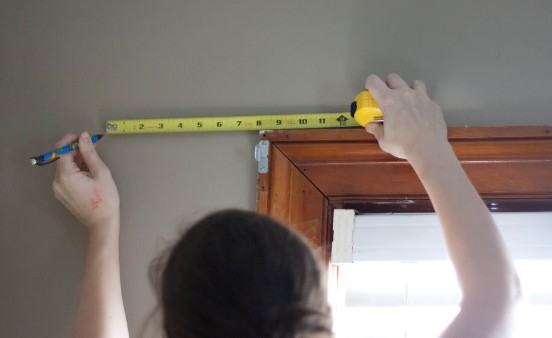 First, you have to place the brackets on the wall; normally two is enough, one on each side, although if the curtain is heavy, you can add another one in medium for security. You have to place them on the top of the window, which also includes blind box or anything that overlap. The latter is done for aesthetics and to run well.
To attach the brackets straight and at the same height, you can rely on a tape measure and a level. Also, let the distance between them has to be a little less than the total length of the bar, it is preferable that spared a few inches.

Once you've decided exactly where to place the brackets, mark a point on the wall with a pencil and start drilling. Then screw them to the wall.
Then put the curtains in the bar. To do this, you must pass the bar hoops or rings and attach them to the fabric of the curtains.
Then you have to hang the rod in the mounting wall, measuring that protrudes from the same distance on each side. In addition, it is recommended that the last of the rings on each side go between the support and the end of the bar. And that's it! Now you have hung the curtains!