When we can not add more yards to the house that we must seek other solutions to get the visual effect of amplitude and space. If you want to know how to do, do not miss what's coming: colors for a small apartment.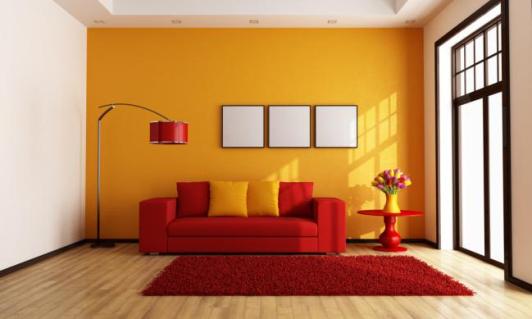 Ideally, with the colors you choose to paint your small apartment, also have in mind the furniture, decoration and textile dressing to the environment; this way you can still get more chances (aesthetically speaking) to achieve a broader effect.
What color to choose for a small apartment
White matte, glossy, cream, champagne, soft yellows and light colors generally provide a sense of space, especially as the light bounces over them and has an amplifying effect.
However, in the shades of yellow is not recommended the matte finish.

The orange and salmon are also good alternatives to paint the walls.
If you are one of the most daring, then choose truly vivid colors, like the electric blue, emerald green, fuchsia.
Paint the ceiling a lighter color than the walls.
Tips for decorating small apartments
Colors painted the unexpected places such as the background of shelves or a radiator; apply a darker shade on a wall of the hall or plays with contrasts; this makes the dimensions are not perceived just like when have a uniform color.
Paint the baseboards in a strong and bright color different from the wall, for example red.
Place mirrors that reflect light.
If you have the possibility of natural light enters the apartment used sheer curtains that do not prevent its passage.
If your home is dark, place lights aimed at areas that needed light to avoid feeling its lack.