Many lounges require placing the sofa in the middle of the room, take advantage of this distribution to put a nice piece of furniture in the back of your sofa and not lose this space. Get inspired with these ideas!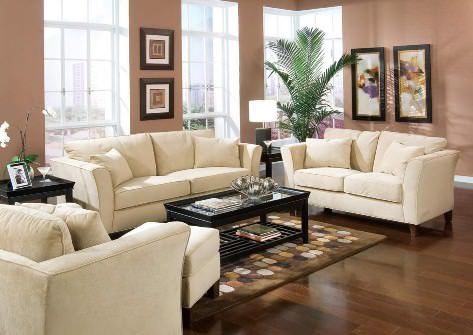 If you are thinking of putting a cabinet behind the sofa to keep in mind a number of conditions for the aesthetics of your living room perfect. Opts to choose a versatile occasional furniture, as for example a bed, a dresser or even a handy also be perfect tv cabinet to give a feeling of comfortable low height.
Choose a type of furniture or another depending on the sofa. If it has a low back is better that you opt for base units to avoid the furniture when someone feels, just as the bear in mind the length of the cabinet so that more or less match the sofa.
The decorative elements are important to supplement your service unit, can put a vase of flowers or a lamp for light and create a reading area in one corner of the sofa. If you do not want to put any decoration of this type, you can use this furniture just to put books, magazines or some minimal detail. Instead of furniture of these characteristics also you can use a trunk to be able to keep blankets or tablecloths, provided it is consistent with the measures of the sofa.
Whatever you choose remember that it is important that the furniture and decorative elements are consistent with sofa and other decoration of the room.
We hope that these ideas have inspired you to create a beautiful corner in your living room.