The curtains help you not only to put on your living room but also to give a unique personal touch. The trend of including double curtains to your windows.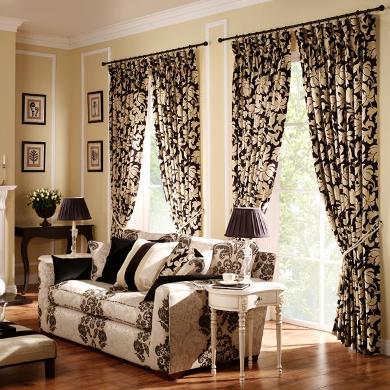 The result of incorporating a curtain and drapes is really stylish. To achieve this it is important to play with textures and colors, and of course, know properly place all shades to create that cozy room that you want for your home. Ideally, put a semi-transparent curtain to let light in a lighter color than the outer side curtains, which should be much thicker and stiffer to contrast and allow closing turn to give complete privacy to stay.
There are many options to incorporate both the net curtains and curtains, putting some with rail and others with bars or all with rails for example decorating with some kind of gallery. Whatever system you choose what is important is that all the curtains are independent, that is to say, the net curtain placed on the bottom and outer curtains move independently.
We advise you to bet on crude and neutral colors to give maximum naturalness to the windows and walls. Even if you decide to use the curtains of divider between a stay and other. It is the best way to avoid mistakes in creating the interior decoration of your home.