Another piece that is among the classic design with its charming figure invites illuminates stylish rooms. We discussed the Arco lamp, or Arco floor lamp, which is a design created in 1962 by the brothers Achille Castiglioni and Pier Giacomo Castiglion.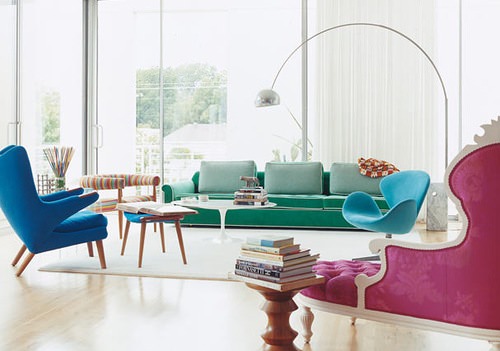 The Arco lamp has been an innovative piece at the time it was created, and its particular design has retained its validity over time. The body of the lamp is comprised of an impressive arch, formed by a telescopic arm of stainless steel, which rests on a base of Carrara marble.
Inspired by a major curve, the Arco lamp, wearing a lampshade made from aluminum, which also retains the curved shape that distinguishes this classic design of the interior lighting.
The base of marble, a rectangle, works not only as a complement to the attractive and elegant aesthetics of the arc lamp, but also serves as a counterweight to the large steel arm. This arm allows highlighting the aesthetics of the Arco lamp and is also an element that makes the functionality of the piece.
The Arco lamp has three internship positions, which allow direct light directing several points of a space.
Initially this lamp was designed with the purpose of use in dining rooms, to illuminate the table, therefore the inclination that has the arm and significant curvature of the same, so that the light beam reaches the table, but without making them feel uncomfortable.
Today, we find this classic design lamp in all types of rooms and not just in one area; it is used in other environments of home, such as lounges, for example.