Computers are now a common household appliance and millions of us enjoy the benefits of using them at home. Sadly, most houses aren't naturally designed to accommodate.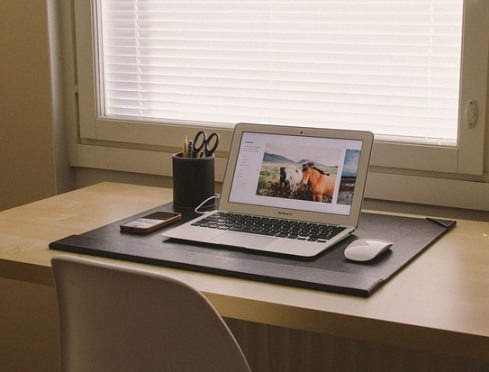 However, working from home is becoming a more regular occurrence. Meanwhile, computers have become an essential part of children's education. The cold hard facts are that most families need them in their everyday life.
Using such an important part of everyday lives in the hallway isn't exactly ideal. Turning the box room from a glorified storage cupboard into an office could be the solution. If this sounds like you, then here are some great tips to get the best out of your future home office:
Choose Space-Saving Furniture
As a concept, turning your box room into an office is ideal. In reality, it's far more difficult. If you utilise the space well, though, it can become one of the best decisions you've ever made.
The most important area is the workstation. It needs to offer a comfortable working environment but spatial limitations that you cannot afford for big and bulky. Utilising the most of this space is an absolute must.
An obvious winner in this situation is to use Accuride drawer slides. These handy little gems can multiply the possibilities of your workstation. For example, a moving keyboard tray can be retracted to create a desk space on top of your station.
Tricks like this will also encourage good organisation, which can only be good. After all, a tidy station is a happy station.
Choose Laptop Over Desktop
When it comes to purchasing a home computer the first choice to make is whether to go laptop or desktop.
For many years, desktops were the better performers. Nowadays, laptops can be just as powerful. Better still, they also take up far less room. This can be a crucial factor when thinking about your tiny home office.
With an added bonus of being portable, you can also get work completed in another part of the house or even on the go. It's got to be the best choice, for you and your office space.
Do Not Clutter
The main problem that haunts many home offices is that they feel uncomfortable. In most cases, this is because the family has allowed it double up as storage.
Putting a few items in the office room might not seem like a big deal but it can really take a negative affect. Meanwhile, seeing an ironing board and two piles of clothes tends to distract our attentions from the fact this is meant to be a working environment.
If this room is now your office space, treat it that way. Invest in a solid, comfortable chair and decorate in an inviting but suitable fashion. If the room has a built in cupboard, turn this into your filing cabinet rather than using it for miscellaneous household items. Meanwhile, these tips on paint small spaces will also help when it comes to choosing colours.
That doesn't mean you can't cheer the place up with the odd family photo. But ultimately this is a place for work and nothing else. Keep it that way and you'll definitely feel the benefits.