For tastes¡ the colors! And if any space in your home is a target of a change, why not bet on creating a colorful environment that allows renew not only its appearance but also the feelings that give the different combinations that can be tested.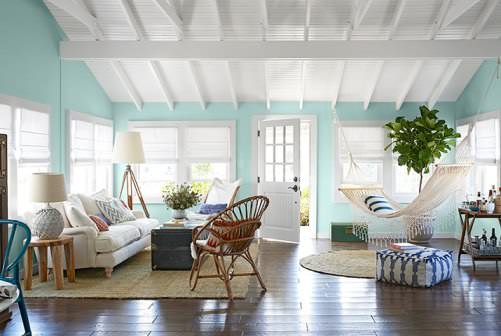 With primary and secondary colors, cold or warm, neutral tones, pastels or more vibrant, you can choose the proposals you like best, mix and match, taking care to create harmonious environments where you feel comfortable.
We show you some ideas to apply to each stay of a contemporary house, a way to add a new style. Combining rightly palettes that best suit every interior and more please us.
You can add life and charm to a workspace betting on color. This is a suggestive and daring option that has accompanied mainly black and white, to refine the striking effect of walls which printed personality to the report.
Adds a different dynamic to the aesthetics of a dining room, with a playful air that would be attractive for the whole family. In a small dining area, a wall is dressed with chalkboard paint, which is a great advantage for the children, as it will become a great space to play and develop their imagination. At the same time serving to leave notes and reminders, a handy panel for the daily life of a house.
Paintings, prints, photographs and drawings of family kids, complete a colorful composition and emotive, with a special charm.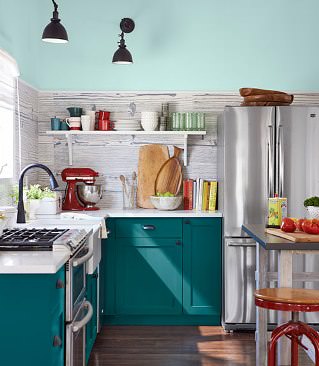 The kitchen incorporates some touches of color and textures to create a welcoming atmosphere. Use tea towels, aprons and other accessories, fresh flowers, choose fabrics with solid colors, or with fun prints, innovate with small touches will achieve this environment, without risking too much and easily updating at any time.
The bathroom is no stranger to a renewal, and with good ideas it is possible to add both color and appeal. A bright note that adds personality and elegance to this stay can be achieved with a few pictures or simple frames whose common denominator is a golden patina. A delicate sparkle that revitalize a toilet and give character to your decor.