The key to keep your home running smoothly is to have a reliable handyman. A skilled and dependable worker is one of the most important weapons you can have in your arsenal. He or she will ensure that your house doesn't fall apart.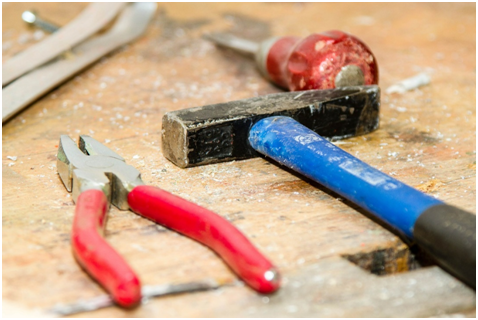 A true handyman should be able to perform different types of small jobs around the house. This may include electrical work, painting, and carpentry. It is not very difficult to find someone who will fix cracks or do furniture assembly particularly. You just need to know what to look for when you are hiring one.
Get Local References
The internet will offer you a plethora of options when it comes to handymen. It is important, however, that you choose somebody who is well-known in your area. This means that their work can be vouched for, that they are reliable, and that they have easy access to your home. This is why it is always good to ask your neighbors or even friends whether they can vouch for an individual or a company.
Licensed and Insured
When choosing a worker, always ensure that they are licensed. This means that they have the knowledge and experience to do their job. This is a way of confirming their abilities as well as their workmanship. It is also imperative that they are insured. Accidents do happen, particularly to handymen. In the unfortunate event that this happens, your employee should have insurance. This way, all their medical bills will be covered. You will also not be held responsible for their injuries.
Estimates
If you have a specific job in mind, ask your potential worker to provide you with an estimate of the cost. Ask them to list all the materials they would require and the average price of each one. They should also be able to provide you with an idea of how much their services will cost. This will give you an idea of how much you will be charged in the future, should you engage their services.
Payment
You should make sure that you understand the process of payment. Will he or she being paid by the hour or for every project that they complete. It is important to understand this aspect or you may end up paying far more money than you ever intended to.
Physical Documentation
The handyman should agree to the signing of a physical document. This document should list all the things that are expected of the worker. It should also mention the timeframe of the project as well as how much the whole job should cost. Both you and the worker should sign the document as acceptance of the terms outlined. This may not be a legally binding document but it should give both parties a clear understanding of the tasks at hand.
It might be a little time consuming to find the right handyman. It will be well worth the effort however. It will be comforting to know that you will have somebody dependable to count on should anything go wrong in your home. Always discuss with your potential handyman what their capabilities are. Each worker has their own specific set of skills. It is worth noting what those skills are and if they fit your requirements. After all, you want them to be able to do a wide variety of jobs around your home. They should possess the necessary skills to be able to perform these services.