Everyone wants their lounge to be one of the most comfortable and relaxing rooms in their home. Buying expensive sofas and rugs will only get you so far. Sometimes it's your choice of lighting solution that can make the biggest difference. With that in mind, we've listed some ideas you might like to consider on this page. So long as you put a couple of our suggestions into practice, you should create the perfect lounge. Don't be afraid of thinking outside of the box. The recommendations in this post are simply there to give you some inspiration. You should always look at the alternatives before spending your hard-earned wages.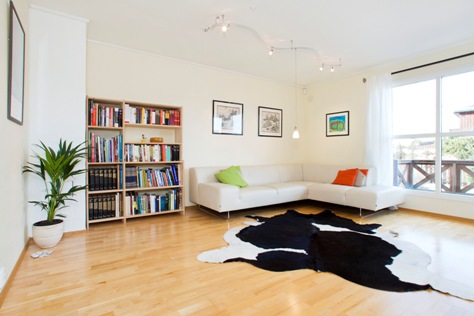 Natural light
Natural light is one of the best ways to illuminate your lounge. You don't have to spend a dime to use it, and so it's crucial that you take full advantage. Try using blinds instead of curtains at your windows. That will allow you better control over the amount of sunlight that reaches our living space. You should also think about installing some patio doors if your lounge leads out into the back garden. They are much bigger than standard windows. So, they will allow more light into your home.
Floor lamps
Sometimes you'll want to create a cozy atmosphere in the evenings. You could install dimmer switches for your main lights. However, they tend to produce an unwanted buzzing noise. So, it makes more sense to invest in some floor lamps. Ideally, you should use energy-saving bulbs. They can take a while to warm up, which is why you should turn them on early. Doing that will help to ensure you are doing your bit for the planet. Those lamps will make it easy for you to relax in front of the TV without straining your eyes.
Motion sensor lights
Lots of people want to cut back on the electricity bills at the current time. Lights that operate via a motion sensor could be perfect. You might have to mess around with your wiring to install such products. Those of you living in rental properties need to get in touch with your landlords. In some instances, you might have to contact HOA management companies before performing alterations. That is often the case if you live in communities that are run by organizations of that nature. They are there to make sure you don't cause any damage to the property. Their team will let you know the rules on what you can and can't do.
If you want to try something a little different, you might consider investing in some lava lamps. They might have gone out of fashion in the 1970s, but you can still purchase them from lots of suppliers. Lava lamps can help to add a splash of color to your space in the evening. Just bear in mind that they can become a little hypnotic. So, you probably won't want them switched on when watching your favorite TV shows. You'll never keep updated with the soaps when you are distracted by those products.