The industrial or urban style focuses on leverage old spaces, since the wear is one of the fundamental keys to achieve a good industrial decoration, as the combination of furniture of different materials.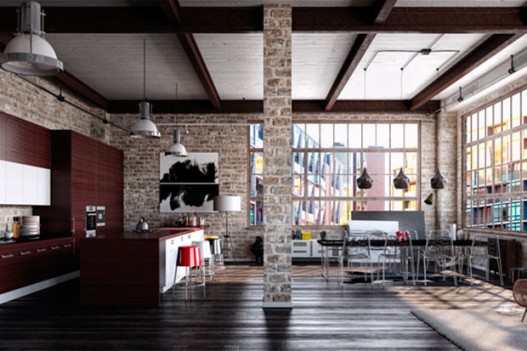 A very simple style, but at the same time sophisticated, ideal to contribute a chic touch to any home. The furniture is characterized by providing a vintage air, with reused and made of wood, copper, black or rusty metal parts.
First of all, to achieve industrial style you can praise yourselves for the walls completely bare; you should opt for expose the original material. If you only have one bare wall, do not worry, since the contrast with smooth walls creates a unique effect.
Another aspect that every lover of industrial-style takes into account is the lighting. It's to take maximum advantage of the areas of the home, focusing on the glass and lightweight steel structures for among all the possible light.
Although the combination of styles in furniture will help you to achieve this long-desired style, many prefer to opt for a minimalist aesthetic, playing with all the decorative elements and geometric shapes.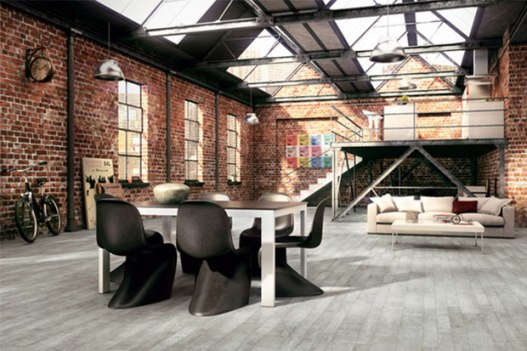 One of the pieces that will allow you to achieve an industrial effect is the lamps. It is a question of metal, iron and a rough finish lamp that will allow you to achieve a different character in both factory and rustic spaces. In many cases you can decant directly by lamps that leave out all electrical wiring, these are ideal for the kitchen or dining room table.
Although in the beginning it may seem a very sober style, it is also characteristic of industrial decor place different artworks with outstanding colors. If you draw your inspiration in these advices you will succeed in having a most original home.