There is a lot of interior design advice available on decorating small living spaces, but not an awful lot on dealing with large spaces. In fact, big rooms can be just as difficult to furnish as smaller ones. The main challenge lies in trying to tie everything together; to create flow between the furniture and accessories. Big rooms can seem empty and cold if not decorated appropriately. If you are struggling to make a large living room look beautiful and comfortable, here are five interior design tips and tricks that you may find useful.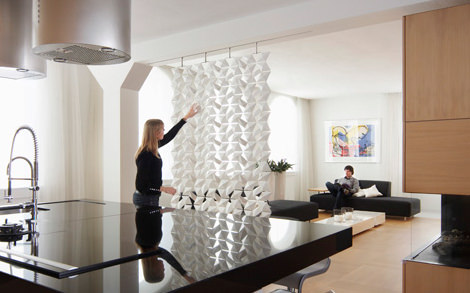 1. Create "zones"
Big rooms benefit from being split into two or more zones. For example, large living rooms are often divided into two sections; one for relaxing in front of the TV or fire, the other for dining. When creating divisions, try to keep them as light and open as possible to maintain a natural flow throughout the room. You can buy purpose designed room dividers in many different styles. For example, ceiling to floor blinds in sheer material look very impressive in a high-ceilinged room and can be closed or drawn as and when you please. Bookshelves, low cabinets and the backs of sofas can also help to create boundaries between zones.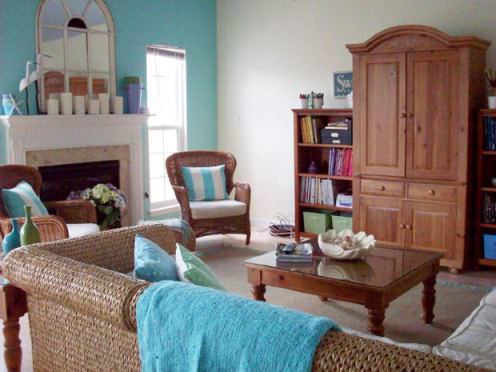 2. Distribute colours and patterns
Vibrant patterns and vivid colours that are on trend at the moment. If you choose to inject these kinds of colour into your large living space, the important thing to do is distribute them around the room. If you concentrate these colours in one area, then that's the area that the eye will be drawn to. The other parts of your room will blend into the background. To create flow and to make the most of your space, sprinkle colour pops and patterns throughout the room.
3. Large key pieces
It makes sense to fill a large room with equally large furnishings. Your key pieces like sofas, bookshelves, mirrors, etc. should be big. However, it's important to mix these up with smaller pieces. Otherwise, the furniture will become overbearing. Delicate side tables, lamps and pouffes can be used to break up the bulkiness of your key pieces.
4. Use warming touches
If your large living space looks and feels cold, you can help to warm things up by using warm materials and colours. Large, soft rugs will not only raise the temperature in the room, but they will also draw the room in and make it look less sterile. Soft and luxurious materials for sofa and armchair cushions and throws will also help to create warmth. While your dominant colour may be light and neutral, you could choose accessories in richer tones such as mahogany, crimson and dusty pink.
5. Avoid big empty spaces
Try not to leave large areas where nothing is going on. In saying that, you don't need to decorate every last inch of your room. Rather there should be a link between each section of the living room. For example, if you have a big empty space between your sofa and your window, a picture or a rug can act as a simple connection between the two.
We are sure these tips will allow you to do justice to your great living space. Happy decorating!