When you need new doors or windows, often the first thing people consider is visual appeal and functionality. But before you delve into the specifics and features, you first need to know what size you'll need in order to find something that will actually work with the space you have.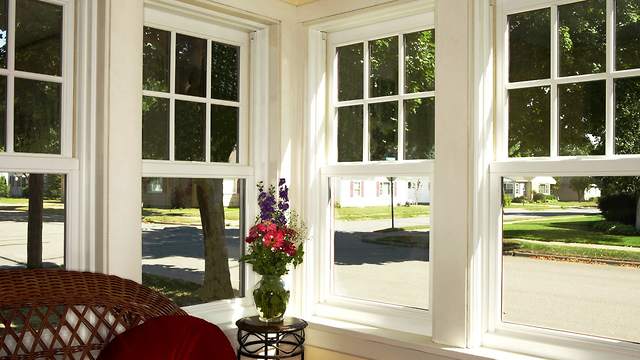 That's why the pros at Window Mart have compiled a list of standard sizes and various options to consider when purchasing a new or replacement windows and doors Edmonton.
Standard Canadian Window Profiles
The dimensions for window profiles will vary based on your Edmonton home and construction, but in general, they can be standardized to certain popular sizes. If you are looking to refit a home with custom windows, it's a good idea to measure the profile just in case they went with a non-standard size.
Standard dimensions and glazing options for fixed picture windows are as follows:
| | | | | |
| --- | --- | --- | --- | --- |
| Dimensions (In) | Low Profile Glazing Dimension (1.5in frame) | High Profile Glazing Dimension (3in frame) | Surface Area Low vs. High (In2) | Percentage Difference |
| 24 x 12 | 21 x 91/8 | 181/16 x 61/16 | 191.63 vs. 111.76 | 71% |
| 24 x 24 | 21 x 211/8 | 181/16 x 181/16 | 443.63 vs. 328.51 | 35% |
| 24 x 48 | 21 x 451/8 | 181/16 x 421/16 | 947.63 vs. 762.01 | 24% |
| 48 x 48 | 45 x 451/8 | 421/16 x 421/16 | 2030.63 vs. 1774.51 | 14% |
| 72 x 48 | 69 x 451/8 | 661/16 x 421/16 | 3113.63 vs. 2787.01 | 12% |
Different styles, such as awning or casement windows, will use different calculations.
Standard widths can range from 36" to 78". Heights can vary even more, from 48" to the extra-tall 80" window. No matter the proportions, all dimensions must correspond with specific square footage allowances. That said, custom windows break the traditional mould as it were and can fit just about any special design or building architecture desired.
PRO TIP: A poorly measured, fitted and installed window or door won't only look unsightly, it will also provide sub-optimal performance and insulation. This can reduce property value, take away from curb appeal, result in higher energy costs, and more.
Know the Three Keys
Aside from window profiles, there are three main factors to consider when choosing a new window. These are the casing, the brickmould, and the jamb extensions.
Sound like Greek to you? Don't worry- we'll go into more detail.
Casing
The trim around your windows is known as 'casing'. This can be plain or boast intricate designs to add to your home's style. Dimensions tend to vary by manufacturer, but vinyl casings are typically 3 ⅜" or 2 ⅝"; rounded windows are almost always 2 ⅝". Casing size also depends on the size of your brickmould.
Brickmould
If you try and take the name literally, you'll find that this strip moulds your window to your bricks–or, whatever material your home is made from. This helps with your air-tight seal and energy efficiency. The best option for brickmould when replacing windows in Edmonton is to find a strip the same size as what you already have attached to your current windows; this will help ensure the new windows fit perfectly.
Jamb Extensions
These cover rough openings created when your window frame is connected to the casing. The size will depend on the width of the windows and wall construction. Homes with 2×4' studs will use a smaller jamb extension than those with 2×6' studs.
Minimums and Maximums
Custom and standard sized windows alike still have to follow Canadian laws and regulations set by local municipalities as well as by the National Building Code of Canada. Each style of window has special rules to follow, including minimum and maximum heights and widths. The below chart breaks these regulations down for standard windows based on style and single vs double pane.
Standard Door Sizing
Similar to windows, doors also have recommended standard sizing. These are in place to help you make the best decision for your home, regardless of budget or area.
The rules of thumb for each style of door are as follows:
Exterior Doors: This style of door is meant to protect your home from the elements. Exterior doors are made of a stronger, more resilient material than interior doors.
32″ X 80″ X 1 3/4"
34″ X 80″ X 1 3/4"
34″ X 82″ X 1 3/4"
36″ X 80″ X 1 3/4"
36″ X 84″ X 1 3/4"
Sliding Glass Doors: This style is a little more complicated than basic interior and exterior doors. They help keep your interior bright and refreshing, but must also protect your home from the other elements. Perfect for patios, their parallel movement gives easy access or exit — especially when carrying items or food. You will typically find these doors sized 6'8 x 6', but homeowners can also call for a custom size to fit their patio and home more appropriately.
Interior Doors: For the doors that separate your home into various rooms, you will find a standard height of 80" and thickness of 1 ⅜". The variance comes between widths. Based on the style and construction of your home, you could need any of the widths listed below.
12″ X 80″ X 1 3/8"
14″ X 80″ X 1 3/8"
16″ X 80″ X 1 3/8"
18″ X 80″ X 1 3/8"
20″ X 80″ X 1 3/8"
22″ X 80″ X 1 3/8"
24″ X 80″ X 1 3/8"
26″ X 80″ X 1 3/8"
28″ X 80″ X 1 3/8"
30″ X 80″ X 1 3/8"
32″ X 80″ X 1 3/8"
34″ X 80″ X 1 3/8"
36″ X 80″ X 1 3/8"