Though it might not be the first problem to cross the mind, the fact is that mold can pose a major problem for homeowners. The damage that mold causes can be a big issue financially but perhaps as serious is the issue of health risks that are posed by the presence of mold buildup in the home. With this in mind, these are the signs that there is a mold buildup problem in the home that is going to need to be addressed. Some of the common adverse health effects that are caused by mold can include coughing and sneezing as well as congestion and irritation of the eyes. Mold can also cause some individuals to have difficulty with their breathing as well.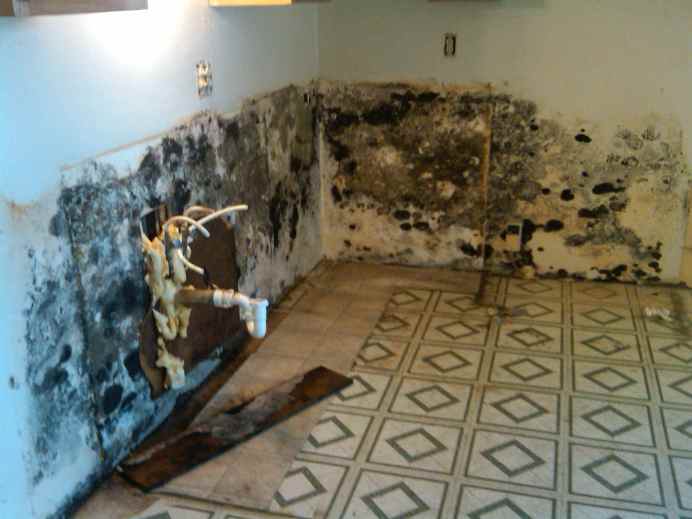 The Telltale Signs Of Mold In The Home
Mold is something that is relatively easy to identify when it is seen, but it can often times go unnoticed when it builds up in locations that are out of sight. If a home has gone through a period of high humidity or has suffered any kind of water damage from leaks, flooding or condensation, then it is very possible that mold could have developed in areas. Mold also has a bad smell to it and this is often times what causes a person to realize that mold is present.
When These Signs Are Present, It Is Time To Bring In The Pros
When mold is found in small amounts, it can often time be dealt with by the homeowner on their own, but when these factors come into play, it may well be the best move to bring in a professional mold removal contractor.
Major water damage has been sustained to the home
A strong smell of mold is pervasive in the home
There are large patches of visible mold
There is a high level of humidity in the home
Why Aloha Restoration Is The Go-To Team For Mold Removal
Aloha Restoration is the restoration and renovation branch of the Lake Zurich, Illinois-based general contracting firm Aloha Construction. The company has built up a trusted reputation for its services in the area of remodeling and restoration work. Mold removal services are among the company's many specialties. When mold becomes an issue in the home, Aloha Restoration is the team to call upon. The company specializes in mold removal ranging from bathroom mold removal to removal from wood and removal of black mold.
Aloha Restoration is proud to be a family-owned and family-operated business. The firm's fully licensed team of general contractors are experts in the field of restoration and they provide professional services in the areas of mold removal, smoke and fire damage restoration and water damage restoration, among other expert contracting services. The company is a division of trusted roofing and siding contractor Aloha Construction. The team at Aloha has a commitment to providing fast and efficient services and to doing the job the right way the first time.