If you haven't got much room in your bedroom, finding a place for all your daily essentials can be a challenge. Your bedroom should be the ultimate boudoir, so having the perfect place where you can relax and sleep is important. Here are a few ways on how to make your small bedroom look more spacious.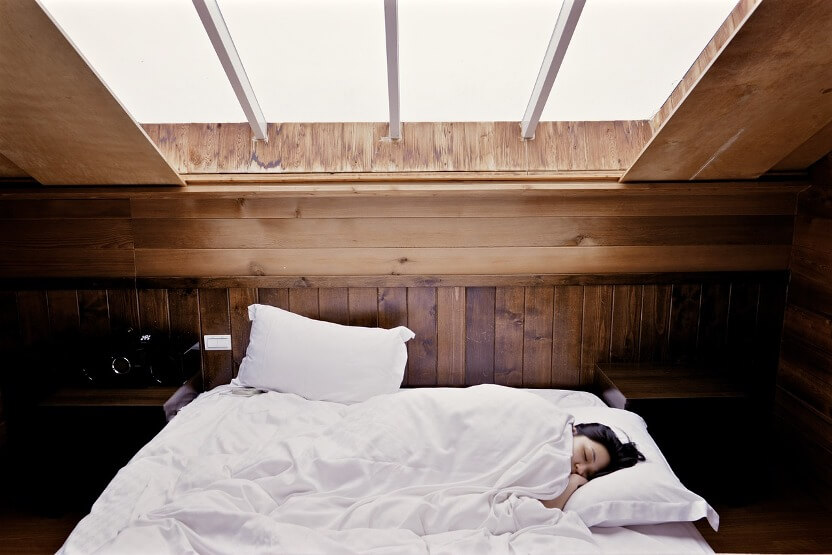 Maximise Lighting
It goes without saying, dark rooms tend to look smaller, whereas lighter rooms appear larger. It's important to get as much outdoor light as you can into your bedroom, helping to make it look more spacious. Instead of table lamps, you can add additional lights like wall sconces to make your room look more welcoming and relaxing. A wall mirror can be another great feature to include, helping to make your bedroom appear bigger.
Remove Clutter
One of the biggest things that you can do to make your bedroom look more spacious is by getting rid of any excess clutter. The more stuff you have in your bedroom, not only will it look more cramped, but clutter can have an impact on your mental health too. Make sure to have a think about what items you really need and what can be kept in other rooms. For example, personal toiletries may be best placed in the bathroom.
Use Your Wall Space
When your horizontal space is limited, you should focus on your vertical space. Many people use their walls for artwork, however, there are lots of other things you can do to your walls, such as installing floor-to-ceiling shelves, a bookcase, or a storage unit. If you want everything to be easily accessible, having your items in easy to reach places is key.
Storage Solutions
Once you've got rid of any unnecessary clutter, it's time to get your creative hat on to ensure any necessary items are stored out of sight and out of mind. There are lots of great places to pick from, such as the bottom of your wardrobe or the back of your bedroom door, which can be used to store coats and jackets. Consider purchasing accessory trays, which you can use to store your smaller items. You can also use a cabinet to store all your jewellery.
Choose Your Colours Wisely
When it comes to decorating your small bedroom, it's important to stick with lighter colours such as bright white, however, if white isn't your thing, picking cool colours makes walls recede, which causes your space to feel bigger, while warmer colours will make your bedroom look cosier.
After a tiring day, many of us love nothing more than to relax and unwind in a comfortable bedroom. If you haven't got lots of room, there are plenty of things that you can do to make your boudoir look more spacious and homely. Whether it be maximising your lighting, getting rid of clutter, or storing your items effectively, these are just a few ways on how to make your small bedroom look more spacious.