The modern busy life does not pause to rest. It is scheduled by a stopwatch and to meet the demands of this tight schedule we overlook small details that would had made our life easier. The inseparable part of human life is electricity; it is the heart of any production, residential or technical site.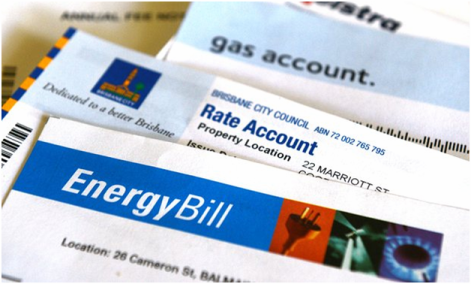 With increase in daily requirements, the once labeled luxury item has now become a necessity. It has influenced the inflation market and the cost of living has gone up. It would be a great beginning, if we take a small initiative to save electricity. It will not only save energy, but will also help us to bring down the energy bill.
Useful tips to conserve electricity
If we try to figure out the exact spike in the consumption, we would be able to identify that only by keeping the extra appliance in power-on mode, while not in use, is not sufficient to bring down the energy bills. This is when the Australian electricity suppliers have come up with brighter ideas. And they offered an extended arm to provide easy energy saving tips which would help you to bring down the consumption. You will be amazed to see the annual saving that can be achieved by implementing these easy steps in your daily life.
Turn-off appliances when not in use
We know that any electronic appliance consumes more power during the start-up phase than while it is running. This is what exactly prompts us to leave appliances on stand-by mode. Surprisingly, if they were powered off, your bill would show a steady decrease of 10%. Hence it is wiser to turn off the appliance than to leave it on stand-by mode.
Using AC and heater the right way
While choosing the right air conditioner for your home or office, suppliers of electricity insist on inverter type, which saves an amazing 40% of electricity, compared to any other type of air conditioner. Whenever you use heater and leave the room, always lock the doors, so that the warmth stays in, the next time the heater is switched on less energy will be used in heating the room.
You can save an almost $200 just from your bathroom. Avoid using heated rails for towels and your savings will increase.
Focus on use of freezer
Fridges are common in Australian homes and if you choose to switch it on, only when needed, then you can save approximately $200 in a year. Equally important is setting the correct temperature for your freezer and refrigerator. The fridge temperature should be set between 3 degrees to 5 degrees and for freezers it should be between -15 degrees to -18 degree. With decrease in every degree below energy bill will increase by at least 5%.
Think about your pool
The in-ground water pools can be contributing to about 30% of your total bill. The best option to regulate them is by installing off peak electricity meters. You will be able to easily regulate the units used during the off-peakhours.
Upgrade your kitchen
In your kitchen, the most commonly used appliances are the oven and the dish washer. The oven should be set at the fan forced mode to get a better and quicker cooking experience. Try to upgrade to newer dish washers as the one manufactured in late 90s uses twice the amount of water and 40% of more energy.
Whatever the requirements of the comfortable life are, being a bit meticulous towards our daily activity will help us and the nature to save more.