To renovate the house is possible to dive among the elements that make up the environments, relocate, give them a new use, or even perform minimal updates. In this way you can save when it comes to decorating and at the same time flood every space with personal touches.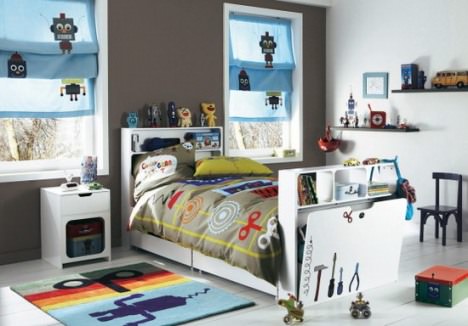 Give it forms to the cushions and pillows, square, round, with figures of animals, hearts, just need to bet on creativity.
They are a super versatile and ideal for creating corners of rest, play spaces and add a welcoming nod to stay, so you can easily decorate with cushions very easily. Dare to create covers with fabric scraps that already have at home, so for example, converts an old pillow on a cushion with an original way, with good ideas, you get to transform a sofa, a bed, and even outdoor spaces.
You can create a pretty composition with images you like, photographs, drawings and films which distributed on a wall can integrate a custom mural.
The seasonal flowers offer a perfect choice to decorate an interior, especially during the spring, and it accompany the decor by adding freshness and naturalness to your home. You can use it to decorate any room, and with few glasses, cups, porcelain vases or bowls can design simple as nice as personal set.
A trick, instead of grouping all the flowers in a single container, chooses several that have a common denominator in the design, so you can enhance the appeal of this arrangement.
Old furniture can look completely renovated and at the same time achieve upgrade interior, only changing the upholstery. With textiles in rich, bright colors can add a focal point to stay the hand of furniture that is already part of the decor.
A fabric cover is a quick and simple solution to change the upholstery of furniture, as with a cover made to measure each piece of work and costs is reduced. In addition with models that can be put on and off easily is possible to keep cleaning up.