As much as the thought of moving out from your home and commencing a new life elsewhere seems thrilling, homeowners who are going through this process wouldn't entirely agree. Surely, excitement is inevitable, but so is stress.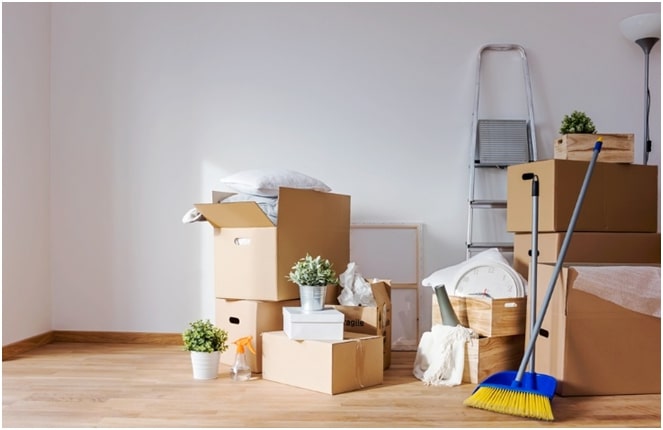 There're so many things to be finished from the minute you start packing your belongings to the moment you unpack them on your future address, including the most tedious one of all, cleaning. You're supposed to do one round of cleaning in your old house and another round upon moving in the other residence.
Nevertheless, in case you lack the required time and energy to perform this process, you can hire professional cleaners who are trained in exactly this type of cleaning. These are the benefits of hiring them.
Minimize stress
Moving house can easily qualify as a stressful period due to the chaos which results from packing all belongings from your previous home and unpacking them in your new house. When you add cleaning to the equation, stress becomes even bigger. It mainly originates from the lack of time which most homeowners experience, as they simply can't manage their work obligations and the moving process at the same time.
Moreover, you'll be obliged to take at least several days off work in order to devote yourself to the process. However, even then you won't be able to finish everything on time and be busy cleaning the place until the moving truck arrives in front of your door. Thus, in all hurrying you might leave something behind or break some items while cleaning due to negligence.
Therefore, instead of wasting your time on vacuuming and dusting, you better hire a cleaning company, such as https://gocleaninggenie.com/moving-cleaning-services/, which is going to take an excellent care regarding the cleanliness of your home and leave it in a spotless condition for the new owners.
Consequently, you'll no longer be stressed about this aspect, as you'd have professionals who have the necessary experience in being fast and efficient cleaners. You'd have all the time on the world to pack everything attentively without rushing through the process.
Avoid losing your deposit
In case you were a tenant in your previous home, then probably upon moving there, you were asked to pay a security deposit which serves as a guarantee that you'll keep the place undamaged or otherwise your deposit won't be given back to you when moving out. In addition, apart from the deposit, you might end up paying a fine for not taking care or the house and not leaving it clean upon leaving, as stated in the landlord's policy.
Therefore, as most homeowners leave the cleaning task for the last-minute, they don't perform it as thoroughly as they're supposed to, which gives landlords a perfect opportunity to retain the deposit. If landlords notice that you haven't left the place in the same clean condition as you've found it upon moving in, they'll accuse you of breaking the rules of the policy.
Nevertheless, by hiring a professional company, specialized in moving in and out cleaning, you won't have to worry about losing your down payment. The cleaners will make sure the place looks immaculate, not leaving any possibility of the landlord questioning its cleanliness.
Although, hiring these services will cost you money, by getting your down payment back, you'll cover the cost and still have money left. You can also employ some of the tips on this page to make sure you really get it back.
Move in a clean home
Professional cleaners won't only help you leave your old home shiny, but you may also hire them to clean the one on your new address. Imagine the situation of arriving to your new residence, which you recently bought and be welcomed by a bunch of dust. You won't feel so excited, will you?
Therefore, professional cleaners may help you by vacuuming and dusting all surfaces prior to your arrival. Hence, when you open the door of the house or apartment for the first time, you'll be welcomed by a pristine place and scent of freshness instead of stale air.
Thus, you'll only have to devote yourself to unpacking all the boxes and placing everything into its new position, which is undoubtedly more interesting than rolling up your sleeves and start cleaning in order to get the place functional for unpacking your belongings.
Furthermore, you'll have more time on your hands to complete all the tasks on your moving in to-do checklist, such as finding a new internet and cable TV provider or simply getting to know your neighborhood better.
Wrap up
If you wish to enjoy the period of moving as much as you can, you'd better hire professional cleaners.
It's definitely worth the cost!