It's amazing how fast the large oak tree in your backyard can go from an overgrown nuisance to a major financial problem, especially in leafy residential neighbourhoods. Overgrown trees pose more than just financial problems for homeowners.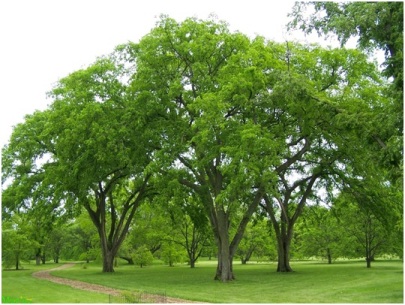 From environmental incentives to aesthetic benefits, managing the trees in your yard provides numerous benefits to homeowners of every stripe. Urban forestry provides scenic beauty, but also provides a number of economic and environmental benefits. As such, homeowners have a responsibility to maintain the health of the trees in their yards.
In terms of aesthetics, dead trees or an over abundance of trees can lower the overall price of a home. Well-maintained and carefully landscaped homes provide more value on the housing market and add to the "curb appeal" of your home. In some cases, maintaining a healthy yard with well-nurtured trees can provide more of a benefit than remodeling a kitchen or bathroom. Not only will your yard be visible in all exterior pictures taken of your house, but the aesthetic enhancement provided by a well-maintained yard with healthy trees is also one of the first things a prospective buyer will see.
Regular maintenance also adds life to your trees and benefits the environment. Trees that grow slanted or with crooked limbs are more likely to fall or die. By taking the time to ensure the best conditions for the growth of your trees, you can ensure that they remain healthy while simultaneously benefiting the environment and improving the value of your home!
There are obvious financial benefits to tree maintenance in your yard. Overgrown trees pose several risks to the condition of your property. Poor root systems, multiple base limbs, or a number of disproportionate limbs on one side can easily cause a tree to fall during a severe storm with high winds or heavy Alberta snowfall. Depending on where the tree falls, the costs to repair the damage can range from a thousand dollars to tens of thousands. Trees falling in open yards with easy access to the street won't cost much to remove, but those falling on fences, sheds, jungle gyms, or major structures such as houses and garages not only cost more to remove but cause catastrophic property damage. By maintaining the existing trees in your yard and removing problem trees, you can save a lot of money in the long run.
But remember, when a tree is overgrown or unstable, attempting to prune the tree yourself can be extremely dangerous. Luckily, there are homegrown tree pruning professionals like who understand the differences between numerous tree species and who specialize in residential tree care. A company like this can remove trees from your property as well as maintain the health of your current trees.