As a homeowner, you'll have plenty of opportunities to make changes and additions to the home. These are important because they help you make the place more attractive and enjoyable. They're also a great way of increasing the value of your home as well. Here are four fantastic additions you might consider making to your home.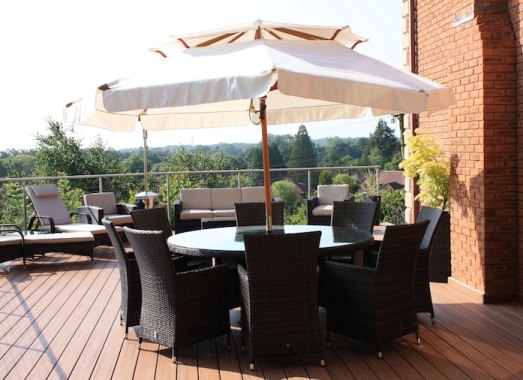 Decking
You can make some excellent additions in the garden. Many people overlook just how versatile their gardens can be. One of the best things you can add in the garden is decking. Of course, you're going to need space to be able to do this. And you might want to get experts in to do it for you too. Decking gives you a fantastic area to use for anything you want. You can use it as somewhere to chill out or eat. You might use it as a base of operations for barbecuing. Decking looks great and serves a practical purpose. It's also likely to add considerable value to your property as well.
Open Fire
A lot of homes miss out because they don't make the additions they should. Think about how awesome your home will look with an open fire installed. It's a magnificent addition to any room, and will have the neighbors talking. As an extra benefit, you'll find that it is an energy-efficient way of heating the home. An open fire allows you to use renewable energy and heat the home without having to turn the heating on. You can also get different types of open fire to suit a modern or retro aesthetic.
Wooden Floors
One of the best additions to any home is putting wooden flooring in. The floors are the most used part of any property. So you need to go with material that is durable and low-maintenance. The great thing about wooden floors is that they fall into both these categories. And, on top of that, they look fantastic. Wooden flooring is something you need to look at. Getting professionals in ensures that the job will be done perfectly. You can enjoy amazing wooden floors that will improve your home for years.
Double Glazing
If your home doesn't have double glazing, you need to drop everything and make sure you get it right now! There are so many positive points for adding double glazing to your property. For one thing, it's a much better security measure than having single glazing. Also, you're going to find they are much more energy-efficient. Your energy bills will reduce a lot if you have double glazing. The other good thing is you can get customised double glazing now to fit with any design of house.
It's always a good idea to make changes in and around the home. Sometimes these changes are essential. Other times they might just be to make the place a little better. Many of these are home improvements you must consider within the next year. Others you can integrate over time. But always try to make additions where you can.