We repeated several times this phrase that the bathroom is usually the room in the house most overlooked when decorating, and we assume that it is only a passageway, and due to time or budget prefer to relegate. But getting this environment is as attractive as any other corner of the home can achieve with original ideas, little touches that add personality.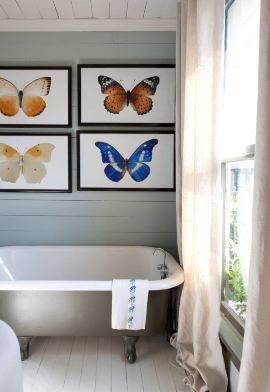 In the case of a bathroom tends to go that we neglected to integrate decorative details yes included in other rooms, such as some paintings or photographs, which can adequately protected part of this atmosphere, and giving color and joy.
A series of illustrations with organic designs, landscapes, abstract drawings, what you like, add visual interest to some corner of a toilet. We can even opt for large pieces to provide an effect of great impact.
Mirrors are a must in a bathroom, and as we seek to add innovative touches and originality to this space, we can take advantage of these practical decorative accessory creating sets of several mirrors with different dimensions and shapes, for example.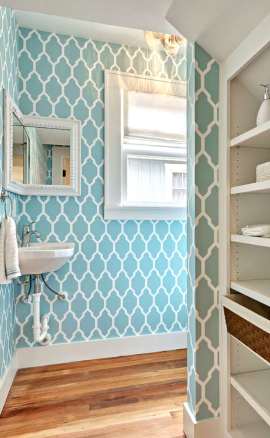 Another option to carry a special nod to a bathroom is to use mirrors in a particular way, where the sink located in a corner of the room is seconded by a mirror with the same provision. An unusual alternative that adds a note entertained to this interior.