Japanese decor is ideal to bring balance and harmony needed by various areas of our home. This type of decoration seeks to convey tranquility, peace and calm to all the inhabitants of the house. In Japanese decoration, furniture is simple, clear and natural tones, with straight lines.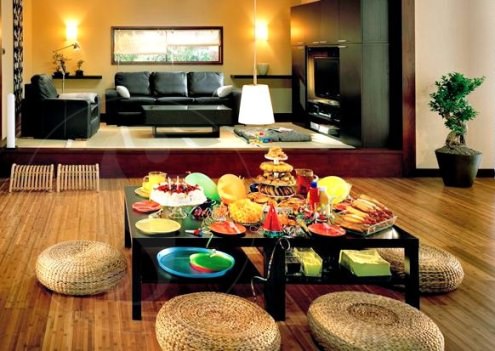 With regard to materials, the most widely used in this type of decoration are cotton, bamboo, linen, washi paper, stone and natural wood. With Japanese decoration, we will seek to add a touch of minimalist home, so in the walls can put only one picture, a vinyl or a tapestry. The decorative accessories have to be simple, the lighting is also a factor, we recommend leaving step to natural light as you have to use artificial light to provide indirect.
If you have a garden or terrace, you can add a zen touch to stay. Remember that simplicity and minimalism are the pillars of this type of decoration, like naturalness and simplicity. Regarding colors use neutral as light brown, white and beige, and brighter tone colors like blue, red and green.
Cleanliness is also a maxim for the Japanese, because they understand that when everything is in its place, there does not have to be a mess. Distractions are left out of the most important place in the house, the space for rest, relaxation and privacy. The high bases that focus and are used in the West, do not exist. Instead, tatami mats are used under the mattress that keep the body grounded.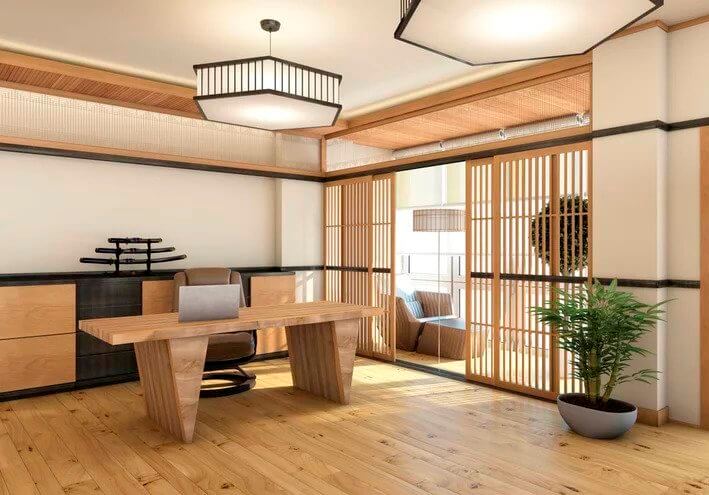 Decorate with flowers, a typically Japanese art
The floral composition is often a mark of distinction in Japanese decoration. These bring a touch of joy to the room. But since floral ornamentation is an art, it is interesting to learn to master it. You can create ikebana made from fresh or dried flowers, depending on the taste of each person, or ornaments based on bonsai.
A hollow or flat vase, decorated with some natural flowers is a good idea to decorate a corner of the room. The vase can be a container with a special sponge for flowers where you can place about twenty stems of different species.
Furniture
The furniture should be made of natural materials and better if they are low cut. The soil is also important, so you can wear it with rugs, cushions and futons. For accessories, we recommend candles, gas sources, rice paper lanterns and plants. The doors also play their role; they should be sliding and can be decorated with oriental details. Other accessories that can not miss in your home are lamps, side tables, lamps and screens.
Dinning Room
The dining room is a sacred site for Japanese culture. In it the family gathers to eat without any distraction. If you want an authentic Japanese style, a chabudai type low table with zafu pillow will complement the space just like in oriental homes. If you prefer a common table, there are also options to give it the Japanese touch, the point is to keep the design with few elements and space between them.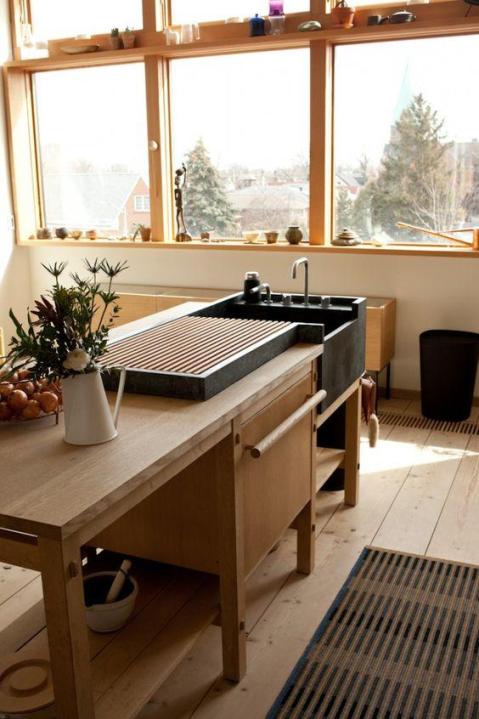 Kitchen
The kitchen is always a problem for Japanese interior decoration. This space requires a lot of attention and work to keep it clean and fit, but oriental culture proposes a simple but fully functional food preparation space. Following the logic, less is more and for this style it is necessary to get rid of all kinds of useless utensils that tend to abound in common kitchens. You don't need more Japanese decor than a simple open cupboard, where everything you need to prepare your food is accessible and within easy reach.
Decorate walls
If you prefer a traditional Japanese living room, you can decorate the walls with some details. Inspirational, like a katana set, a gong or a kimono.
If possible, have an antique patina that reminds feudal Japan, as this is the classic style of Japanese decoration. But above all, focus on only one or two elements. Filling everything with objects typical of Japanese culture is not decorating but accumulating nonsense items.
Something really impressive, and that will give your space the most ancient Japanese touch, is to place a samurai armor in a corner where there is nothing else. It is true that it will create a great attraction, but it will also envelop you in the atmosphere that every Japanese-style room deserves.
Above all, that a minimalist decoration prevails, with the minimum amount of possible objects (we do not even need to place anything). But if we are going to do it, be sure to use elements typical of Japanese decoration. The most common are usually katanas (which can be obtained in any Chinese store), kimonos, cherry blossoms, even the characteristic gong.
There are many decorative objects that will combine very well in any oriental style living room, but it is important not to overdo it.
Conclusion
In short, decorating a house in the Japanese style is making a commitment to simplicity and harmony. With a few decorative elements, you can give your home an absolutely oriental touch, and there are many ideas and specialized stores that can help us modify our most intimate living environment.