Are you thinking about what Valentine decorations are going to get? You are just a few weeks for the arrival of Valentine's Day, the most romantic day of the year for excellence dedicated to lovers. Therefore, if you're lucky enough to be in love and live a beautiful love story, you probably already be thinking about how to celebrate this special day.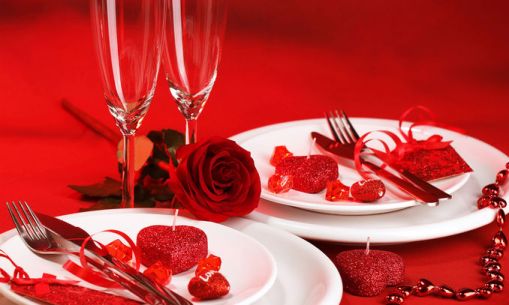 For those who still have no idea in sight, we propose an intimate evening in your own home with a decor and a typical romantic valentine atmosphere to make this day something unique and special with your partner.
To begin we should start with preparing a romantic setting in one of the most important areas of the house for Valentine's Day. To decorate our bedroom with a romantic atmosphere to the purest style of Valentine there is nothing better to place some candles in a strategic way, best if they are aromatic with a sweet scent.
We can also try to spread rose petals with different flowers both for the bed and by the rest of the room.
Other important things to consider for Valentine's decoration is lighting, which should be intimate and very soft. In this way we can try placing candles in the center of the table in which we will serve our special dinner, putting chandeliers that give an elegant and sophisticated touch. In the middle of the table we can place an original flower arrangement, using also our best dishes to give a much more formal and elegant air to our romantic date. Nor do much with the decor, remember that the important thing is that the home look nice, and love flow from the entrance.