With the arrival of summer and its tendencies, it is quite common to want to change the decor to choose another fresher and lighter tone of authentic protagonists. If you are determined to change the decor of your home this summer, we give you some tips so that you can do it for very little.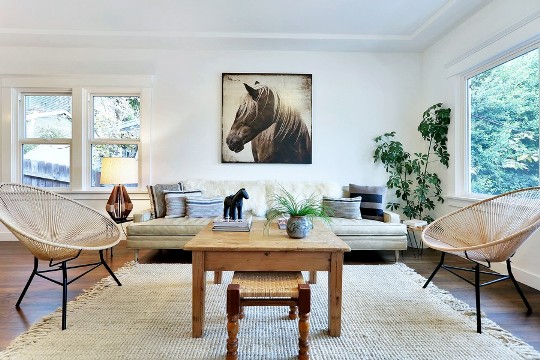 For example, a good way to change the appearance of the home is giving it a good coat of paint. As you know, in summer light colors are those that become the authentic protagonists so something as simple as painting your house white, in case you have it of any other color, and put some accessories in bright colors will be more enough to adapt the decoration of your home.
On the other hand, change the textiles can also be a good choice. Patterns such as seaworthy, floral or polka dots can be a good way to give a different touch to your home and adapt it, bringing a touch of freshness to your home.
Another option is to adapt the summer decor of your home helping of vases with flowers. If they are colorful much better since it will draw the most attention. If you place the vases with flowers strategically with the showiest and coloring flowers you will obtain the result that you expected.
Change pictures by others in which tones such as green, blue, yellow, red, or purple are the protagonists will give a special super touch. The pastel colors can also be your greatest allies. It will be enough to prepare a few sheets and frame to replace the pictures that usually you have. You will manage to adapt the decoration of a rapid and very economical way. In addition, when the summer ends you can replace the pictures and voila, you'll have the house again adapted to the coldest months.