One of the rooms of the house sometimes relegated in terms of design and decoration, and in this sense we tend to downplay, is the bathroom. That's why we want to share ideas on how to renew this space. With new proposals it is possible to achieve a transformation that does not give up the comfort and functionality we expect.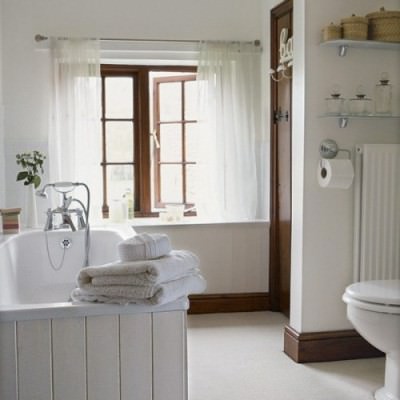 The bathroom is one of the areas of the house where the day begins, it is used several times and can even take advantage of a good shower or a bath to devote time to rest and relax.
If we manage to become a comfortable environment, with an aesthetic that pleases us, surely we will be able to enjoy to the maximum a current bathroom, and without importing the square meters with which it is provided.
– Since it is the atmosphere especially dedicated to our everyday toiletries and personal care, should devote enough storage and organization of the accessories and items that need space for that purpose. One way to renew the decor, and added storage space is to put some shelves or racks.
A glass shelves, for example, may be a touch to update the bathroom, and increase the storage space for glass bottles, towels, and soap bowls, to mention some ideas. This is an alternative for organizing, renovate, and decorate the room and efficiently utilizing the space it offers.
– A commitment to improve comfort while modifying the aesthetics of the bathroom, involving health, it is to incorporate a new sink. Bathrooms with two sink areas or a double sink, offer greater comfort, to provide enough space for two people to occupy the same time.
The incorporation of a double sink implies, if we wish, changes in the decoration also. We can hang a larger mirror, or two accompanying each washing area, storage space in each undercounter cabinet, matching taps, towel racks and shelves that add a new ambient air.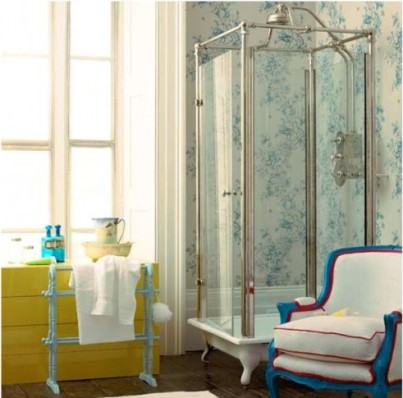 – If we want to give this room of our home with a new style, print splashes of colors, new textures, or innovative accessories, it's all possible thanks to the diverse range presented by the market.
From an elegant bathroom with a nod to vintage, one minimalist and sober, to a space with fun elements for bathing children and young people, possible settings are for the materials and designs are adapted to all styles of decoration.
– When there are corners in the bathroom or irregularities as niches or holes in the walls, we see the opportunity presented to add an original touch to the space. Painting these sectors with contrasting vivid, lively, fresh and cheerful colors, incorporating wooden shelves or glass, and using them to store and decorate.
– Another idea for bathroom renovation is to frame the shower area or bathtub, with curtains, a screen, and considering the variety of patterns, colors and materials with which we can play, it is possible to create a unique and personal composition.