Every time is getting closer to welcome your baby, and it's time to prepare his bedroom. How exiting! The first and most important is to think about the range of colors that you would like to use for his bedroom, and although it is true that it is increasingly those that opt for more atypical colors, we continue to opt for the colors more tender and serene: beige, blues and pastel roses. We show you some bedrooms, inspired by these shades of colors. You're sure to love them!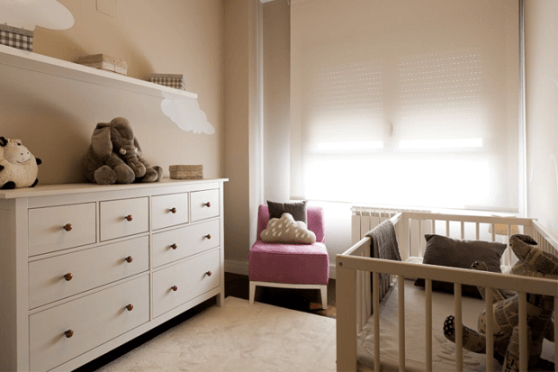 The delicate shades of beige
A bedroom for your baby in all beige will make the natural light acquire leading role as well as the warmth that inspire these shades. For the distribution of the room, if you want to get the most luminosity in it, we recommend that you choose to bring the cradle to the wall and the cupboard or cabinets, in front of it, this way a free central space will remain so that your baby can play at his leisure when he has grown up a little. In addition, a good option is to place a small comfortable chair next to the crib so you can spend a lovely time in your baby's bedroom before bedtime.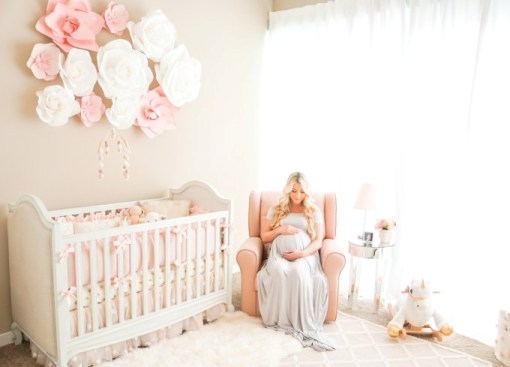 Some subtle pink touches
For those of you who want your child's bedroom to breathe a feminine air but without being cheesy, you must find the right touch of this color, and our recommendation is that you opt for wallpapers. For example, thick vertical stripes in pink and white tones in one of the looks or small flowers on the front walls. The rest of the bedroom, we advise you to paint it in a white tone that brings light and calm to the baby's bedroom.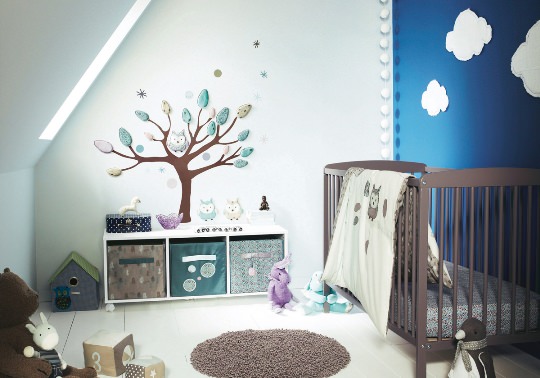 Blue and white, the most serene option
If for example your baby's bedroom is narrow and elongated, the most important thing is to reduce the amount of furniture with which you intended to equip it and choose only the right and necessary thing. On the other hand, something interesting would be that the pieces fulfill two functions, which will take advantage of the meters of the bedroom. In addition, the white and blue tones inspire peace and serenity and your little one, you will feel in a haven of peace and tranquility every time you are in his bedroom.