Moving into a new home is always exciting, but having a property built to your blueprint steps it up to another level. After all, what better chance will you have to create the perfect venue for the family to grow?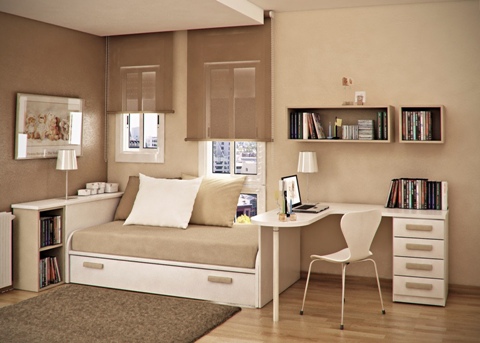 You will be using professional builders and designers to help you along the way. However, this is your dream and the responsibility to get it right is planted solely at your feet. Expert tips will give you better insight as you look to make more calculated decisions. But you're the one who has to give these plans thorough thought.
Here are four items you simply cannot afford to forget.
Use The Best Materials
It doesn't matter what type of building you are creating, using the right materials is imperative. Some homeowners will want to use slightly worse products in a bid to save money. In the long run, though, this is never a good idea.
Your foundations have to be right. Meanwhile, you should look to use fire resistant lumber when building the property itself. After all, you can't put a price on the safety of your family.
Making better choices here will leave your home in a far better position and should help you to avoid expensive maintenance work in the future.
Let There Be Light
When it comes to designing individual rules, your individual preferences will have a huge impact on your choices. However, the one aspect that you cannot afford to overlook is the importance.
Increasing natural light will instantly give rooms a more inviting aesthetic. It can also actively make them appear bigger. And let's face it, avoiding those feelings of claustrophobia is a must for any homeowner.
A brighter home will feel happier, and can also lower your energy bills too. You'd be an idiot not to incorporate them into your plans.
Make It Secure
Regardless of the type of property you possess, feeling secure is a basic requirement that no homeowner should go without.
Home security is a crucial feature, and there are plenty of facilities on the modern day market to help protect your valuables and your family. Home CCTV, automated gates, and alarm systems are better than ever before. Embrace them, and it will give you a much greater peace of mind.
Being burgled could leave mental scars for life. If it can be prevented, it's vital that you do. Besides, nobody wants the hassle of filing insurance claims.
Don't Forget The Garden
It's easy to get wrapped up in thoughts of fancy kitchens and living room spaces. However, the garden areas of the property are arguably just as important.
The garden can add a new dimension to the property, and enables you to enjoy outdoor activities as a family. Meanwhile, a great deck can serve as the perfect transition from inside to outside. Moreover, it gives you the perfect location for hosting a housewarming party once moved in.
Quite frankly, the yard can often make the difference between a good home and a great home. As a custom built property, it would be a shame if you missed out on this crucial factor.