If only all the trash in our yards could disappear on the click of a finger. Unfortunately, this isn't how life works. When you have loads of junk laying around in the attic, the yard, the garage, and front lawn, you are going to have to call in experienced Selective Hauling Dumpsters services to help you out.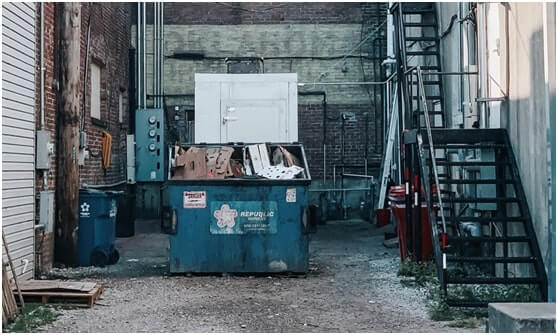 You might think that you can rent any old dumpster to take your debris to the tip, but it's not as simple. There are loads of different rules and regulations when it comes to getting rid of old things.
Whether you want a once-off rental to help you get rid of construction materials and old ratty furniture. Or whether you need a recycling system that provides a weekly pick up. You need to know what dumpster is most suitable for your personal needs.
Here are a few tips and tricks you can apply when renting one.
Style And Size
Dumpsters can either be rented on a long or short-term basis. Homeowners or property developers can rent big containers during their short-term project. Top loading containers in a variation of sizes (10, 15, 20, 30, and 40 cubic yards), stop at the building site to pick up all leftover building materials.
You need to rent the right sized container, depending on the size of your project.
Other types of dumpsters include smaller top loading, rear loading, and roll off dumpsters. These containers are kept in a stationary location and are emptied every week by a waste management company.
When your household doesn't create a lot of weekly waste you can opt for a smaller garbage disposal unit. Many companies rent out garbage disposal units that can be filled with general black bags of household trash. For a small fee, be sure that a weekly hauling truck will empty it and leave the open container for another weekly use.
Accessibility And Location
A vital part of renting a dumpster is where you will place it. It's important that it's easily accessible from the road. Especially if you are renting a 20-40-yard container, you have to make sure that construction workers have easy access to be able to throw debris in.
The terrain on which it is placed shouldn't be too soft, as it will sink into the ground and make hauling difficult. Drivers, from hauling companies, should be able to access the dumpster, to effectively pick it up.
The space you have available will affect the kind of garbage disposal you will have to rent. No use in renting a 20 yard container when there's no access point.
Remember that one man's trash, is another man's treasure. Read here to find out about the best locations to dumpster dive: https://treasurepursuits.com/best-places-to-dumpster-dive/