Sure, when you think of decoration, always think about buying, hardly think in the new use that you can give to the furniture that you have at home.
Think of those furniture that you have to throw, since it can turn into the most modern furniture with a little bit of paint. You just need to know the simplest and most basic restoration techniques. Are you ready for DIY class?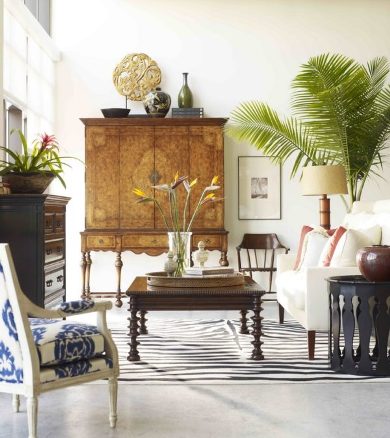 DIY decoration with antique furniture
First, choose furniture that are worn, broken, with bumps or scratches or stains impossible to make disappear. Also worth the furniture affected by woodworm. When you have located, you have to think how you can make new furniture depending on the form.
For example, if you have an old closet door, you can think of making a hanger for the entrance. Depending on the problem that presents, we have to decide what techniques and materials we will use.
Once decided, we need to remove dirt from the cabinet. The first will remove the varnish, lacquer or paint using a paint remover.
It will be applied directly to the wood and after a few minutes it will be removed with a spatula. After cleaning, we must remove the damage to the furniture.
For example, gluing legs, masking some broken part, etc. Then we treat the wood if it has any problems as rottenness, through a specialized product against insects.
Finally, we must deal with the finish. We can match the tone of wood or darken using walnut stain, a dye extracted from the bark of walnut.
Similar ideas: Decorating ideas with wheels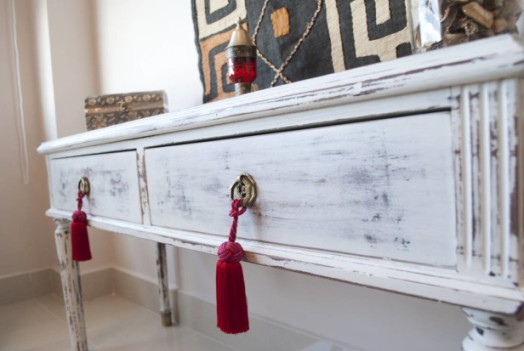 The pickling is one of the most recurrent techniques in furniture restoration. It will give a vintage look, shabby chic or rustic for our furniture. Here are the steps to follow:
Prepare the cabinet: Remove the ancient painted or varnished with manual sandpaper or power sanders. Remove knobs and hardware that make the process difficult.
Choose background color: To create the pickling effect, usually choose a dark color or an intense tone for the base. If the furniture is dark wood, do not need to paint it.
Choose main color: Above the background color we have to put the main color. Generally it will be clearer, like a cream, white, broken white, a gray or another similar color. Give two coats of paint.
Remove paint: To create this effect we need to sand in the places in which theoretically the furniture will get worn more with the time. The edges, corners, profiles of the legs… You will use a medium grain sandpaper or a spatula.
Sand to finish: For a smooth and uniform finish you must sand the imperfections. Uses lika sponge, sandpaper.
Apply a finish of decorative painting: A layer of wax stained with bitumen or oil of any color that of an aged appearance is required. You can apply decorative paint before this layer.
Place knobs, handles and hinges: Returns to place everything that took away to do the restoration in its place. You can buy different knobs and give it a more modern touch.
Let dry and enjoy your new furniture!