The winter months can be expensive, especially when it comes to taking care of your home. There's little more uncomfortable than an ice cold house, especially in the evenings. But rather than just cranking up the thermostat and piling up the bills, try these tips to keep your home warm this winter.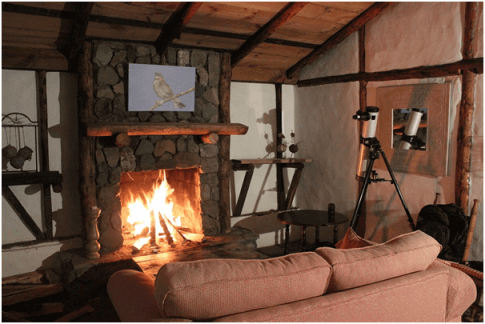 Draught Excluders
It's estimated that the average home-owner could save up to $60 per year simply by draught proofing their home. Look for gaps around places like doors, windows, electrical appliances and extractor fans to keep the heat in and the cold out. Generally, homes without any outside influence from Mother Nature sit more comfortably than homes that don't, so you may be able to turn your heating down even more to save money.
Thick Curtains
Heavy curtains work absolute wonders in the winter months, especially when it's windy outside. Invest in a decent set for the main rooms in your home and you'll notice the difference immediately. If aren't willing to spend big money on a new set of curtains, try hanging a duvet or throw over the curtain pole for a DIY hack.
New Front Door
In a lot of older homes, one of the main places heat is lost is the front door. Whether it be through draughts in the edges, through the keyhole and letter box, or simply through the door itself, it could be costing you hundreds of dollars in wasted energy. If you're dreading the cold every winter, it might be time to invest in a new door. Rather than a cheap wooden door, try spending a little extra on something a little more modern. Contemporary composite front doors not only keep your house warm, they also keep them secure, meaning you can relax with total piece of mind.
Give Your Heaters Space
Unless it's an open fire, in most homes heaters are hidden behind furniture, which although might do wonders for the Feng Shui of your home, blocks the full potential of the heater. Keep them clear so the room can fill with heat, rather than wasting it into the back of an armchair or couch.
Fireplaces
A lot of older homes have fireplaces and chimneys, but not everyone gets round to using them. Remember that if there's no fire burning in the pit, all you have is a huge hole in your home leading to the outside elements, which means there's very little difference to leaving a window wide open. If you have no plans to use it, be sure to either get it blocked off, or purchase a chimney balloon to stop the heat escaping and the cold coming in.