The decoration of a house supports multiple options for styles, which are achieved by proper choice of furniture, decorative accessories, finishes and color schemes. Among the styles that have more acceptance in the moment we find the vintage, which prints an unmistakable hallmark to the interiors.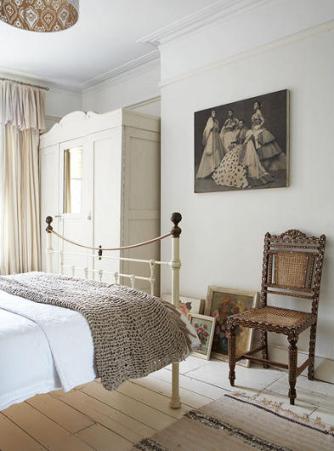 In a contemporary house can decorate every room in a style that dominates the scene, such as a modern aesthetic, with outstanding clean furniture, simple lines, or a monochromatic scheme if a more minimalist concept is preferred, and add touches of personality through elements that stand out for their unique hallmark.
The vintage style comes from the hand of decorative and functional pieces such as furniture and decorative accessories from other eras. Those who once integrated into an environment not go unnoticed, because it's shapes and materials that differ from current.
Especially in indoor acclimated with objects and furniture of contemporary design, as it can be lacquered furniture, concrete pavement, a wallpaper with three-dimensional effect, it is where to add the space vintage furniture, elegant figure and a pickled finish, will become a point of attraction.
Vintage pieces are perfect for creating an interesting contrast to the decor of a room. In turn, there are elements that retain its functionality, so not only it is adding a wink style, because it can also win on comfort and practicality.
To find these parts manufactured in other times, that conserve the particular charm and bear the hallmark of over the years on its surface, searches can be done from the comfort of home. Thanks to the emergence of online classifieds guides and Internet portals, it is possible to find in an easy and fast that furniture or accessories that you want to incorporate into your home.