Otherwise known as creative reuse, upcycling is the art of taking unwanted items and transforming them into new products that can be used again. It's a great, simple way of saving money and helping to protect the planet. It'll also help you declutter your home without creating landfill, and acts as a truly progressive form of rubbish removal. Here we'll take a look at some of the different types of everyday, household bits and pieces that can easily be upcycled, so you can have a good spring clean without causing any harm to the environment whatsoever.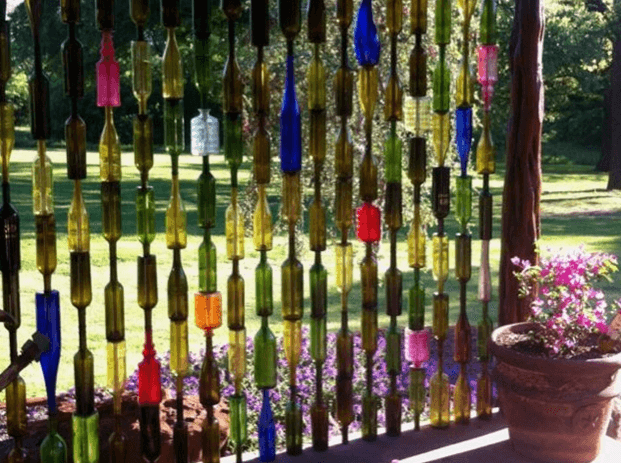 Make the Most of Your Old Clothing
Most people have at least some old clothing at the back of their wardrobes which they no longer wear. But just because that old jumper is worn out or those jeans are no longer in fashion, it doesn't mean they have to be thrown out. For instance, an old t-shirt can easily be transformed into a shopping bag. Or, a man's t-shirt can be transformed into a little girl's dress. It's really just about having fun and being creative. You might also find some items that are almost good as new which you'd forgotten you own. And if your friends and family find they've got some good as new items too, why not try swapping them with each other? Between you'll end up with something great to wear, and not a stich thrown out.
Bringing Old Furniture Back to Life
The perfect way to revamp an old bit of furniture is to give it a lick of paint. You might be surprised at the difference this makes, when an old stool from the kitchen or a sideboard from the study is transformed completely. You could, again, ask friends and family if they have any old furniture which can then be restored, and even if they don't, your local charity or antique shop almost certainly will. And once painted, you can have some fun with your new creation, adding patterns and details that really make it your own whilst saving on rubbish removal.
Old Toys Good As New
We all know that kids can tire of their toys, especially when they've got new ones to play with. But instead of throwing those old ones out (or even sending them to the charity shop) there's a range of different ways to upcycle them. With just a little know-how, toys can be recreated as works of art, bowls, toothbrush holders, draw knobs and, for the parents, wine bottle stoppers. In fact, what a lot of people find is that, once they get started, there's really no end of possibilities. And no unwanted landfill either!
Responsible Waste Management
There are times, however, when some of that old stuff simply has to be thrown out. But how can we do that responsibly, with as little impact as possible? Rubbish removal on any scale can be tricky, which is why Clerabee are committed to providing a waste collection service you can trust to do the right thing. They have a long history of diverting 95% of rubbish away from landfill, and they offset all the CO2 from their vehicles. So, if you've got a rubbish removal job that is too big for upcycling alone, then Clearabee means getting it done in an environmentally sound way. They're as committed as you are to doing things properly and responsibly, putting green concerns first, so you won't have to worry.