If you want some economic ideas with which you can decorate your home, then here you have a decoration with wooden box. Because we know that recycling is always a great idea and more, if we have before us an option that can be so varied and fit into all rooms.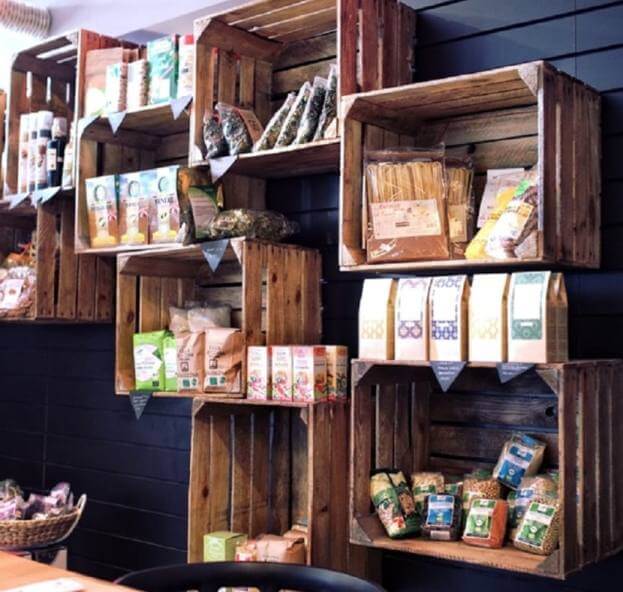 The decoration with fruit wooden boxes will give a new look to your home. Since, you can renew each of the rooms but without spending much money. So it is an economic idea that we must always keep in mind. Give a chic and natural touch to our home!
Wooden box decoration ideas for living room
One of the first rooms that are in luck is the living room. Because we will always spend many hours in it and we will also receive visitors. A place that we need to be as comfortable as possible and at the same time has that chic touch that defines us.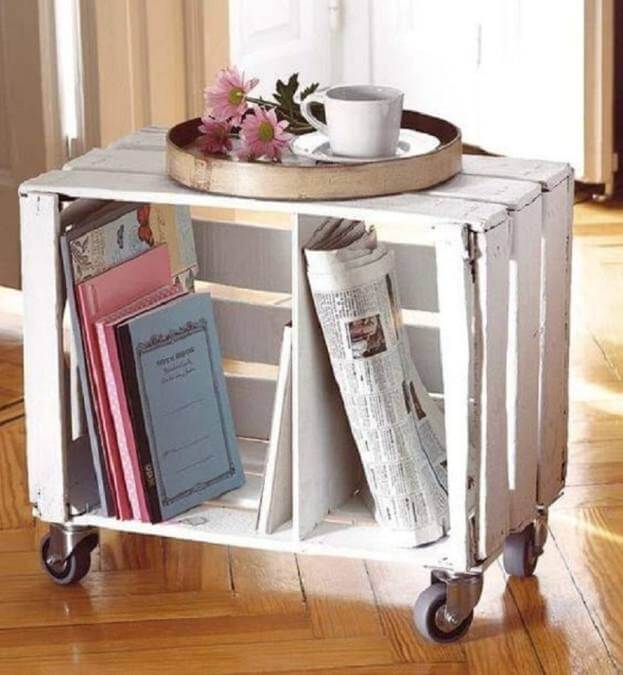 So much so that you can use the wooden boxes to make small side table. Because we know that every storage place will be essential. In this case, we just have to give it color and add some wheels. You can place it both in the central part of the room, if it is not too large or on the side of the sofa. What do you think about the idea?
Storage shelves in children's rooms
The smallest of the house also need to have their space and their collected things. Therefore, nothing like getting carried away by an essential detail like this. The decoration with wood boxes can be very varied. But one that we love is to make an asymmetric composition. So that, we go crushing one glue to the other.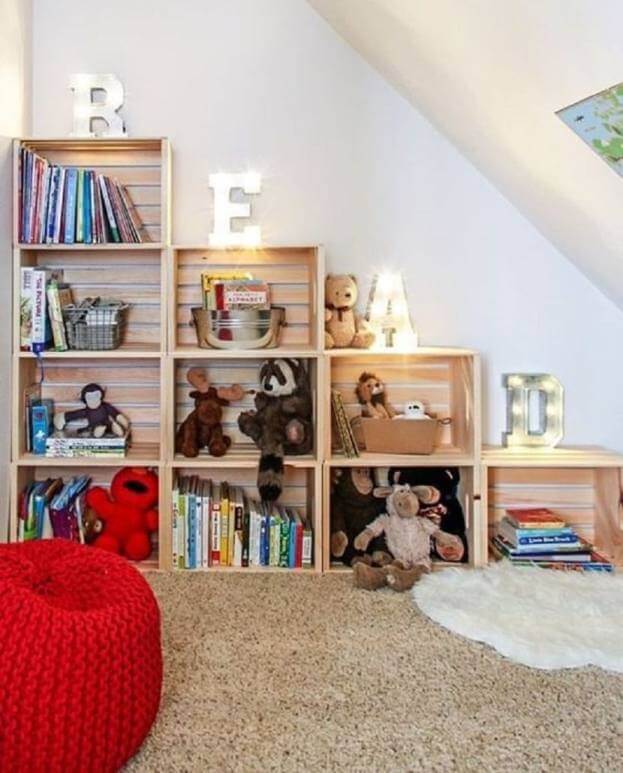 We will put them against the wall, well anchored. In them we will place the toys and books, thus obtaining a space for less money than we think. On the other hand, we also don't want to forget that in their rooms it can serve as a bedside table. It will give a vintage or rustic touch, depending on the finish we can give them.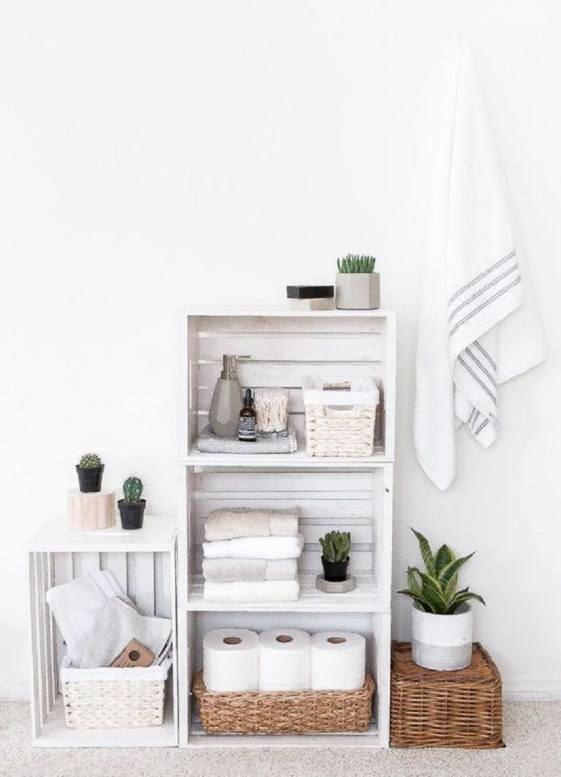 Wooden boxes in the bathroom
The bathroom also does not want to run out of a detail like this. For this, the wooden boxes also serve as storage. You can make a block with three of them and then, two or one right next to it. That is, the composition must be chosen by you, according to the meters you have in a room like this. If it is a small bathroom, it will always help you to place them against the wall, just above the toilet or around it. Since in them we will place the towels or paper rolls.
Boxes as flowerpots
Of course, many other people use these types of boxes to make flowerpots. That is, inside them you will place some small pots and then hang everything on the wall.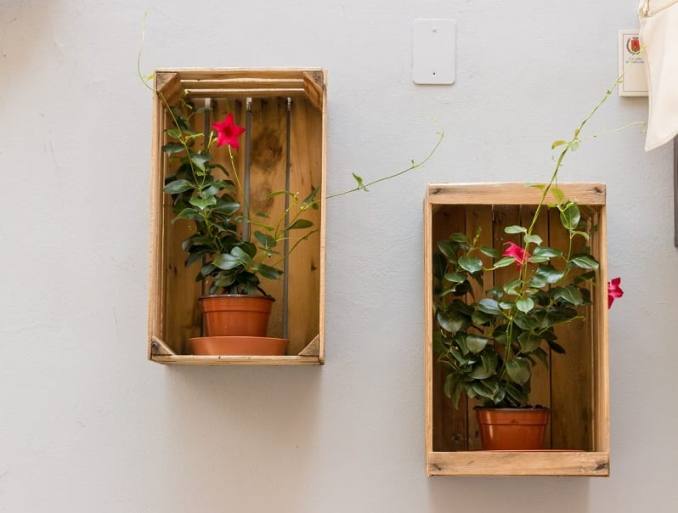 Although if you enter into the garden area it will also be very striking on the ground. If you have a terrace, you can paint the boxes and place inside them, both the pots and small lanterns. In this case, it is true that instead of leaving them individual, you can join one another and choose a tower of boxes again.
Decorating with wood boxes has a very versatile option
As we have seen, the decoration with wooden boxes serves all spaces. In addition, we can stack them or leave them individual. On the other hand these will also be great both horizontally and vertically. With as much variation as these are presented, it is not surprising that these are considered one of the objects to take into account in our house and in the decoration of it. Would you bet on them?