The Beauty of Animal Skin Rugs: Striking Nature Made Rugs Will Improve the Look and Feel of Each Room in Your Home
Whether you live out in the country and want to bring more of the rustic look into your home, or you live in a city environment and desire to something wild and natural for your decor, you can't go wrong with animal skin rugs. People have been using nature-made rugs since before recorded history, making them a time-honored tradition that can do wonders to improve both the look and feel of a dwelling.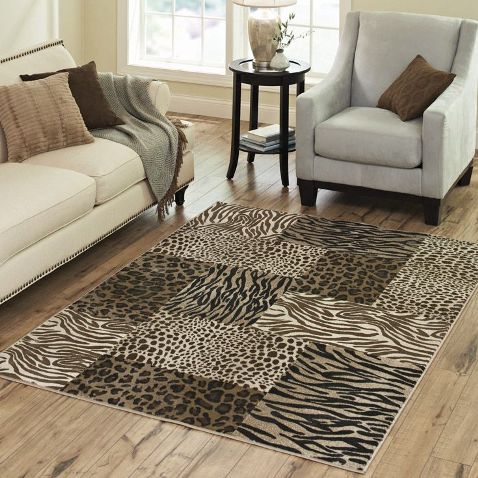 Adding animal skin rugs to your home is a great alternative to mass-produced rugs that anyone can buy. If you are tired of furnishing your house with the same type of flooring that your friends, neighbors or family have, you'll want to consider going with rugs made from the hides of cows, reindeer or sheep. You can set your place apart from other people's homes quite easily this way and you'll be rewarded with a unique floor covering straight from nature.
Keep in mind that animal skin rugs are quite versatile and you can use them as rugs as well as furniture throws. If you've never selected animal skin rugs before, here are examples of their use in children's bedrooms, media rooms and home offices to help inspire you as you make your selection.
Soft Rugs for a Child's Bedroom
When your children get ready to climb into bed at night, and when they first wake up in the morning, their bare feet will love the soft, luxurious feel that only a sheepskin rug can deliver.





Kids love how sheepskin rugs look and feel and you can count on them spending time playing on the floor, pampered on a soft rug. Your little ones' childhood memories will be filled with the warmth and unique, soft texture that only rugs made from sheepskin can provide.
A Beautiful Animal Hide in the Media Room
The media room, where you and your family enjoy listening to music together as well as gather to watch news, TV shows and movies will look much better when you install some beautiful animal hides. There's nothing like the quiet elegance of reindeer hide to accent your home's media room.
As the flickering light from your big screen television floods the room, you'll see dancing shadows flit across the reindeer rug, resembling the primal scene of people living thousands of years ago, huddling around a campfire and telling one another stories of the day and from the times dating back to the ancestors.
Decorating a Home Office
When you work at home, it's important to set a tone that shows you mean business and that sets your workspace apart from the rest of the house.
This makes it easier for you to make a good reputation with your clients. A cowhide rug could be the perfect choice for your home office. Each rug is unique because of the cow's natural patterns, and cowhide has a texture that your colleagues and clients will enjoy during their meetings with you.
If it's been years since you've upgraded the look of your home and you want to go with a more natural approach this time, adding animal skin rugs is an easy and convenient way to bring some wild beauty into your living space. From a rug made from sheepskin to a cowhide rug or reindeer hide, each animal-derived rug evokes a primal quality that you can enjoy inside all year round, even if you live in the city or suburbs.