The gold, in perspective, it is a color that gives glamour and distinction to any environment: the good news is that this season is also present in various elements with the ability to integrate different decorative styles. Yes, it is not something new but it always has the property of stay and reinvents itself, with a new interpretation, as luxurious and sophisticated as warm and beautiful.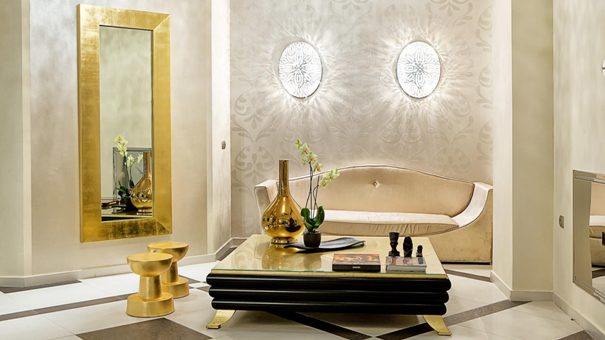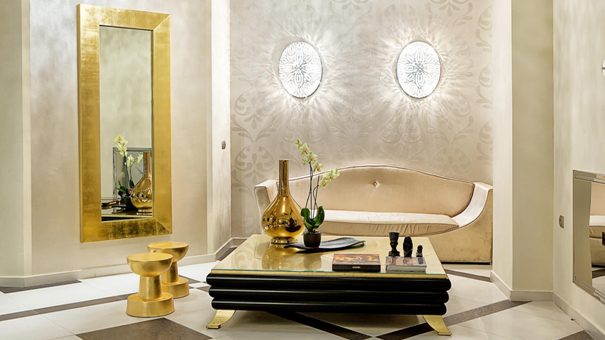 The gilding or gold remains of wonders in interiors: as part of the decor, accessories, pictures or furniture itself, this color blends well with other clear and neutral color, with white and brown or black. Beyond the typical Christmas decorations, we know that the gold will be present in many houses by the end of the year.
Gold, and emitted flashes, have the ability to provide warmth to any space: as the sun itself, the golden conveys luxury but also comfort and warmth, giving the rooms a different and welcoming stays. From large furniture such as sofa or tables, even small items like lamps, ornaments or candlesticks, gold can be applied in different points of the house.





Nor should we forget the upholstery, fabrics or even the wallpapers, which may have golden touches that add elegance and refinement.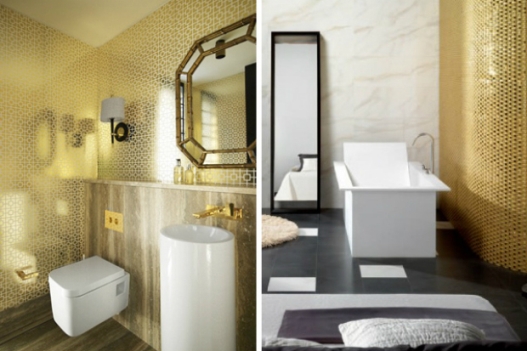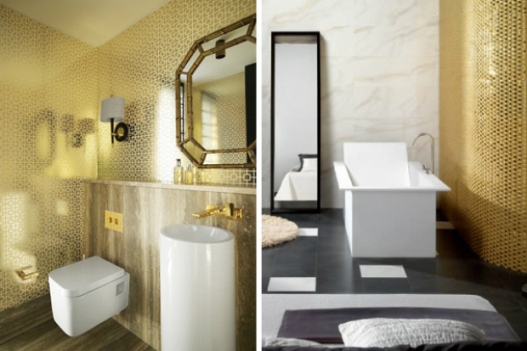 The delicate and rounded shapes are those that best left in this tone with own brightness, without edges or straight lines that give delicacy and become protagonist where these are placed. As for the material, gold found in rich and sumptuous fabrics that give strength and sophistication, and the black and white, the best allies to draw new interiors that are trend.
While gold may be the predominant color, its best result well be in different combinations: gold becomes the ideal "wildcard" to accompany and complement with a luxurious touch any classic and conventional atmosphere, warmth to a minimalist space or well sophistication to a retro atmosphere.
Whatever the style adds and enriches it with its presence. It will wonder with pieces of art or with low-cost objects, yet feel good and always shows the best version of itself.