Moving to another city is an adventure with difficulties that only the brave can withstand. It is impossible to be 100% ready for it. But following the rules of packing, management, and timing, you can make things go easier.
There is a more comfortable option – to order moving services in a moving company. They will take care of all the hassle of moving to another city and everything will go smoothly and quickly.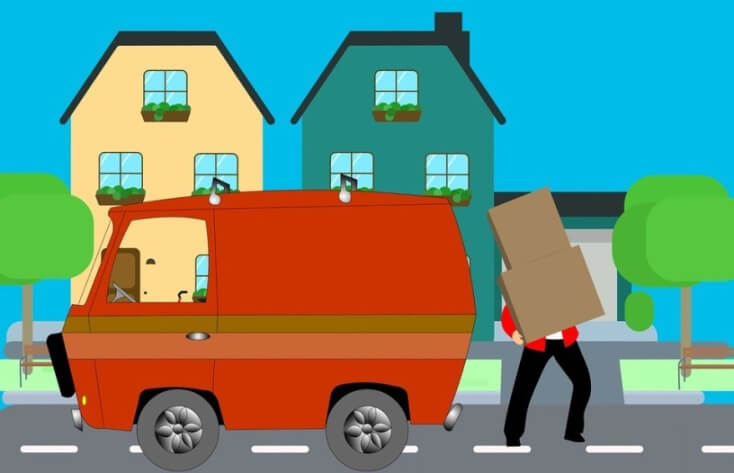 If you decide to change the city on your own, following the moving tips below, you can understand what to consider before starting a new city moving. Qualified San Francisco to Los Angeles movers advise you to start preparing one month before your moving day.
Pack and move only the things you'll need
Make an audit of your belongings before packing. Divide them into categories:
keep (the things you need);
sell (you can get good money at a garage sale);
give away (you can donate something to those who need it);
throw away or send for recycling.
Move only the necessary things to another city. It will save your money and avoid transporting many unnecessary items. Also, you get the extra benefit of having some extra money available when you sell what you do not actually need and what you do not want to donate.
There is nothing wrong with donating, of course, but if you need some extra cash, this is a great source you want to consider. With what you cannot sell or donate, do all you can to find a recycling option though.
Manage your budget well after moving to a new city
When planning a move to another city, try not to waste money on unnecessary purchases. Be a responsible consumer and take care of your moving costs. After moving, you will have additional costs, so you need to save a little for later life in a new place.
You do want to learn about all the supermarkets close to where you will live so that you can prepare to save on your purchases. Also, see if you have everything you need at the new apartment/house.
For instance, if your kitchen does not have all that it needs, you will not be able to cook. This can lead to losing money on takeaway. Having the money you need to buy cutlery, dishes, and so on might be a necessity you have to prepare for.
For your first six months, stay somewhere comfortable
Try not to delay the process of settling in your new home. Set up your "nest" in the first six months. Create the necessary comfort and coziness in it.
Arrange furniture and electronics; unpack boxes with your belongings. Get to know your neighbors, explore the streets. The sooner you get comfortable with the new environment, the lower the possibility you will feel the blues of moving away. And you will not feel tempted to go back.
Secure a job and concentrate on your work
Many people experience stress when moving. One of the most effective methods is to distract yourself from the source of stress. Concentrate on something else such as work. It will help you take your mind off the problems and focus on more important things.
Also, since you are new on the job, it makes sense to put in some extra work to stand out. If you did not get a job before you moved to a new city, prioritize this. In the best scenario, you have money available to cover you for around six months, which is what is always recommended. But, this time can pass very fast. Do not postpone getting a job and do all you can to stand out there. You want to have the job secured until you fully stabilize yourself.
Organize the perfect new-city move
To make life in a new place calm, joyful, and happy, you should ideally plan your move to a new city: take care of packing and transport issues.
Moving between cities is a task that will take a lot of time and effort. But if you turn to professionals, you can make the process comfortable and fast.
If you do not want to rely on the services of professional movers, do talk to some close friends or family members that can help. Never underestimate how difficult it is to pack everything you want to take with you. This is one of the most common mistakes people make when moving.
Final Thoughts
As you can easily notice, at the end of the day, the most important thing to remember when you move to a new city is that you have to plan the move as in detail as you can. You need to get your finances in order and you have to be aware of what might go wrong. By properly planning the move a few weeks ahead of the departure date you get rid of most of the stress associated with such an important moment in your life.