With spring just around the corner, it's time to say goodbye to the previous decor to make way for the new season. So in addition to changing the wardrobe clothes, we will also adapt our home to the warm temperatures. Today, we give you the essential tips to make your home breathe the spring air that you want. Shall we begin?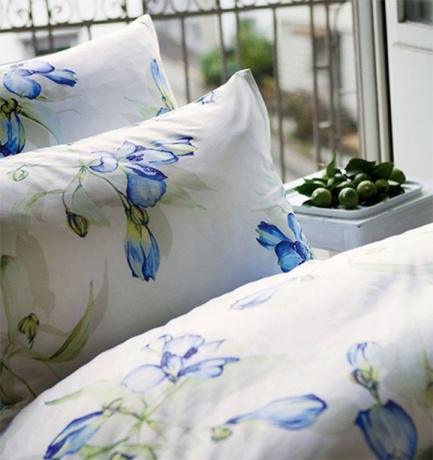 Spring bed linen
The bedroom is the perfect place to relax after a long day of work. Therefore, it is very important that it is a place that inspires peace and tranquility to feel good about yourself. With the arrival of spring, new trends and styles of decoration arrive for every room in your home. To avoid falling into monotony, why not try to buy cheap bed linen that you can go swapping throughout the spring? It will be your best ally to give a different look and a change of fresh air to your nest.
Printed cushions
The cushions are the perfect complement to give a distinctive touch to your dining room. There are endless options to choose from, whether smooth, textured, geometric shapes … In this case, we bring you the star trend of the season: the printed cushions. Thanks to their versatility, these can be integrated in any stay bringing vitality and joy to the home.
Aromatic Candles
The small details are those that make the difference. You should not only focus on the aesthetics of your home, but also have to give importance to the aroma that identifies it. For this, it is best to decorate your home with aromatic candles that will also give a personalized touch to each of your rooms. The variety is infinite, whether they are fruity, soft candles… Try with all types!
Plants
Spring is synonymous with vitality, and with it we welcome flowers and plants of nature. Why not try to integrate them in the corners of your home? The orchids and crocuses are ideal for small spaces thanks to its small size, and for the widest stays, the best thing is to add flowerpots with green plants that should contribute life and fresh air.
If you want more ideas for your renovated room is just a matter of seeking inspiration, and the best way is learning from your referrals. Let your imagination fly!