Stainless steel is an extremely popular material in the construction industry. This is not surprising because it is a tremendously strong material that is able to withstand a lot of pressure, handle the damage by outdoor weather elements and still pass the test of time. Structures made out of stainless don't get damaged quickly unlike many others and therefore it is sought after in the construction and building industry.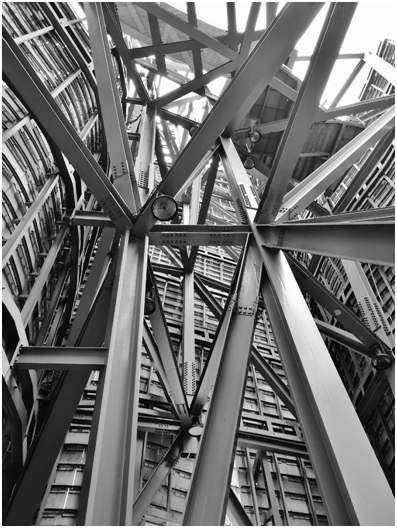 Some examples of what stainless steel can be used to make include the following:
Architectural/Design – Stainless steel wire balustrade, street furniture, window and door fittings, handrails, cladding, and light columns.
In the house – Saucepans, oven liners, razor blades, sinks and cutlery.
Transportation – Road tankers, freight containers, reuse vehicles, large chemical tankers, exhaust systems, car trims.
Fuel, and Gas – Cable trays, platform lodging and subsea pipelines.
Medical equipment – MRI scanners, surgical implants and instruments, trays and storage bins, food trolleys.
Food and Drink – Food and drink processing, equipment for catering, fermentation.
Water – Hot water tanks, water tubing, water/sewage treatment.
General use – Wire, nuts and bolts, springs.
The following are some characteristics which is why it is well used not only in construction and building but also in other aspects of our day to day life:
Resistant to corrosion
Stainless steel of all types are extremely resistant to corrosion. This is especially useful in construction and building where the structures are exposed to all kinds of extreme temperatures and other substances. If the steel is a low alloy, it will withstand corrosion of certain atmospheric conditions and if it is high grade alloy then it will withstand corrosion from alkaline, acid and other harmful substances.
Can withstand temperature extremes
Certain steel alloys will withstand damage due to temperature extremes whether it is hot or cold. This means it could be useful in areas where the temperatures are known to fluctuate often.
Can easily be moulded
Most types of steel can be welded, cut, formed and shaped in any way you choose.
Highly durable
Since stainless steel can be moulded to any shape and gets hard slowly, it can be used to reduce the thickness of certain materials and in this way helps to reduce costs and weight. Other types of steel can be treated with heat to make more stronger material.
Visual appeal
Along with being strong and able to withstand many temperature extremes, stainless steel is also extremely visually appealing. It is simple to maintain, has a smooth shiny finish when clean and comes in many different finishes so you can personalise your look.
Easy to maintain and clean
Stainless steel is easy to clean and this is why hospitals, restaurants, food and medicinal institutions prefer it to other materials. You can just wipe it clean with a disinfectant and it is easy as that. It does not need any harsh scrubs or manual labour in order to keep it grime free. As hygiene is an important factor in all these places, it makes sense why these place would require such a useful material.
The materials as a whole
Stainless steel is an extremely durable and low maintenance product. It is also the first choice for many building and construction works due to its comparative lower cost.