When it comes to a plumbing issue, it may seem to be something you can fix on your own. However, the fact is, there are quite a few benefits offered when you call and hire a plumbing company to handle the issues you are having. Some of the main benefits offered by hiring a professional company are highlighted here.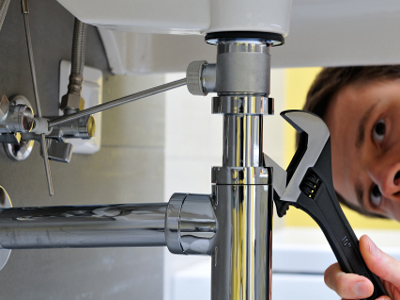 Experience
While the average do-it-yourself homeowner may believe they can handle a simple plumbing repair on their own, if they do not have any prior experience with this type of work, it may actually cause more damage. A professional knows what type of plumbing issues are the most common and what to do to fix them quickly and properly. This will save you both time and money in the long run.
Tools and Equipment
When repairing a plumbing issue, a number of specialized tools are often required. If a homeowner has to purchase the tools and equipment necessary to make these repairs it can cost quite a bit of money and chances are they will not use the tools they purchased very often. However, when a professional plumbing service is called they will come with the necessary tools and equipment to ensure that the issue can be repaired quickly and properly the first time. This will save homeowners quite a bit of time and money.
Warranty and Guarantees
Another important feature to consider when searching for a professional plumber is if they offer any warranty or guarantees with their work. You want to use a plumber who stands behind the work they do. When a warranty or guarantee is offered it means if any issues occur with the repairs that were made by the plumber, then they will come back and fix the issue for no additional charge. Without the warranty or guarantee the homeowner will likely have to pay out of pocket for the same repair to be completed by the plumber.
Take the time to find a quality plumbing company in order to reap all the benefits that are highlighted here. This will help a homeowner receive the repairs they need and be able to afford the services. Take some time to research the local area in order to find the right company for the job they need to have done.