It is par excellence a work area in any kitchen, the countertop, sometimes complemented by a bar, peninsula or island kitchen, but this important piece also meets an aesthetic purpose and behaves as an additional element that completes the design and decoration of the atmosphere of the House.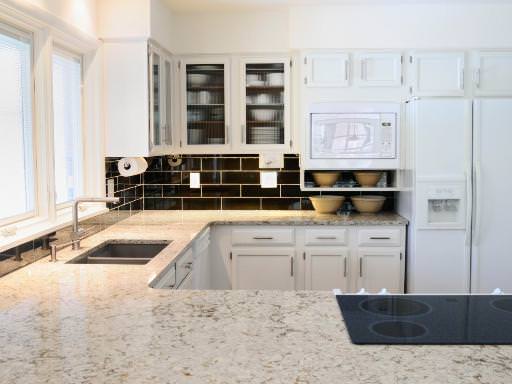 Given the importance, use daily and often receiving the kitchen countertops, is that at the time of choosing them is convenient to do so knowing the possibilities in terms of the variety of them, as well as consider the aesthetic aspect.
Countertops can vary in terms of size, its shape, the design, the colors and the materials in which it made of, as the market offers a wide range, which allows us to find those that best fit the furniture and design of each particular cuisine. This time we will know two of those alternatives:
Granite Countertops: One of the materials that best meets the requirements which are usually subjected a granite kitchen, and has a long duration. Among the qualities of granite are its resistance to heat, products for cleaning, its fastness and hardness, because it resists stains that can cause liquid spills, or other elements that may damage its surface.
Because there is a wide range of tones is easily combined with different pieces and styles of kitchen furniture. Granite and marble countertops are the types most widely used, and often have a high durability.
Marble Countertops: Marble is a natural stone of great use in these pieces, applicable to both kitchens as bathrooms. It presents a lower resistance to liquids than granite, in that these may cause stains.
You can get them in different colors and finishes of aged or bright effect. The marble provides a elegant and delicate look, and also demand for more care, compared to granite, and therefore its use extends to bathrooms where often receive less aggressive treatment.