Fall is the perfect time to give a new twist to the decor of the home. If you want to change and do not know what style you choose, we will recommend the Nordic, which will provide plenty of light and elegance to your spaces during autumn/winter. You should know that Nordic style uses the clear tones, and soft and warm accessories are added to give life to the spaces.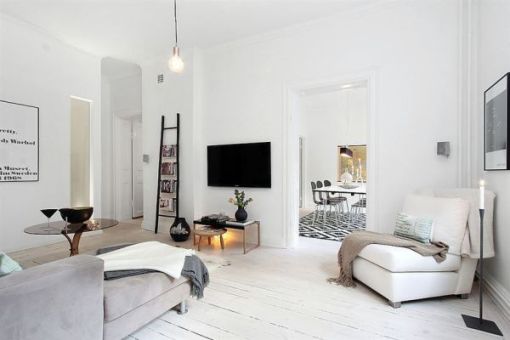 Then we will give some tips to make you give a Nordic touch to your home:
Carpets with textures: Choose light color carpet to the floor does not look dark, or a contrasting color to the home decor. We recommend opting for carpets with different textures to achieve a better combination.
Lamps: In autumn and winter there is less light, which is why this style of decoration is committed to lamps of various sizes. You can choose modern, vintage, foot lamps for the living room, and do not forget the lamps for the bedside table or the most intimate corners of the home.
Fireplace: In Norse decoration fireplaces play an important role. So if you have one you can decorate or make a ornamental.
Furniture pallets: Essential in this decorative style, pallet furniture like their natural finishes and its shades, finishes and light colors are also recycled, ideas that fit with Nordic decoration. Remember that recycling is one of the strengths of the Nordic style.
Screen: Enjoy a screen to separate spaces, in addition, you will give an elegant touch to your home.
Colors: Although the Nordic style bets on white color, you can use light shades like mint, blue, pink, gray, and white can be combined with black or some of the above colors.
Simplicity: And finally how easy is the success of this style.