In home decoration, furniture have a very important role, as they are an element for practical purposes, sometimes it is possible that it may meet more than one function, and also contribute to the aesthetics of a room.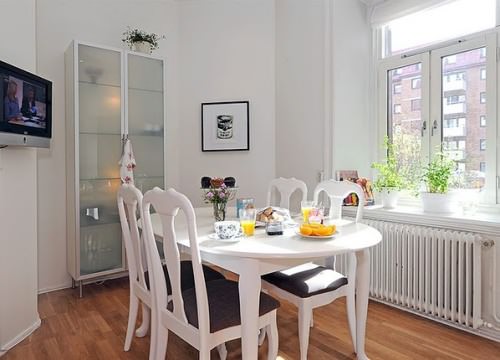 On this occasion, we focus on tips and ideas to correctly choose the dining room furniture.
For various reasons, you may have time to define the choice of furnishing dining in a house, perhaps because it is the first time you will decorate this room, or you might try updating or remodeling.
In any case, it is important to bear in mind some recommendations to achieve the result expected the type of dining room furniture to choose.
After finding a table and chair design that we like, and before purchasing, provision the dimensions of the room. As a model of chair and tables, with a pleasing appearance, also must be suit the size of a room.
Whether it is a table with round, square or rectangular, for example, something very important to consider certain distances in the decoration of the room.
It is recommended to foresee a space of one additional meter around the table to ensure comfortable use of the dining table, and the whole area. With this it would be contemplating the space needed to move and remove chairs to sit and stand.
Another trick to wisely choose the dining room furniture, specifically the table, it is desirable that this repeat the plant of the stay. A rectangular table will be an appropriate choice for a dining room with a plant with this same form.
First, we must consider the number of people who use daily the room, and to incorporate a number of chairs that will fit this need.
Another notion is also considering the possibility of adding new places, for special occasions, where the number of guests increases, and having auxiliary chairs.