Moving is never going to be an easy endeavour – for anyone – but you can at least ease your way through it and make it less uncomfortable and more hassle-free. This you could do with a few key considerations and a little bit of know-how. So how do you make your move less stressful and more manageable? Let's find out with the top four tips you need to remember when planning a move.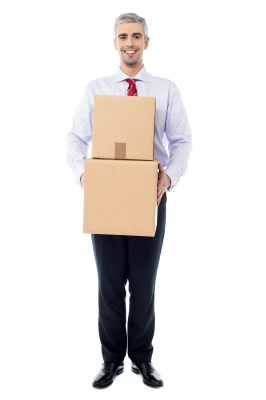 Plan everything ahead of time
If you plan your move way in advance, then you are giving yourself some leeway that could prove totally beneficial in the end. You have to come up with a good, well-organised schedule for everything you have to do. The last thing you need is to scramble to finish everything on time. Also, it would be a good idea to make a list of all your moving tasks so you can simply go through the list and check off the items you have done one by one.
Determine your budget
It is also important to determine your budget from the beginning. Moving brings with it some expected (and unexpected) costs and expenses, so it's crucial that you plan and prepare for this from the start. This way, you can already reduce the anxiety and stress associated with every move. Make a list of your prospective expenses and set aside a particular amount for unexpected expenses as well.
Adjust your flexibility
Yes, in an ideal moving situation, everything will go according to plan. But this is not often the case, as you have to deal with many different people and factions in order to help your move go through without any hitch. To further lessen your stress level, it's important to adjust your flexibility. Try to be as flexible as you can be (without compromising your wants and needs, of course). This is where the importance of beginning early comes in, so even if there are any changes, you can make adjustments with the least amount of trouble and stress.
Rely on a good removals firm
Whether you are moving to a new residence or office, it's also important to rely on the right people. A good removals firm can make your job much easier, especially since they know exactly what they are doing and can give you excellent advice regarding your move. Make sure the firm you choose is thoroughly experienced and professional, as you are placing your precious belongings in their hands. To lessen your stress even further, you can ask the removals company if they also offer a service for packing so they can take care of that for you as well.