With winter right around the corner, many families are struggling to come up with ideas to stay active outdoors. Sure, you can go skiing or snowboarding, but you have to consider the costs of equipment, admissions, and of course, just getting to the slope itself. The great thing about warmer weather is that the temperatures allow you to enjoy the outdoors in your own backyard, but outdoor activities don't have to end with summer. This winter, why don't you consider investing in a backyard ice rink? It's much easier to install than you may think, and your family will enjoy months of outdoor winter fun.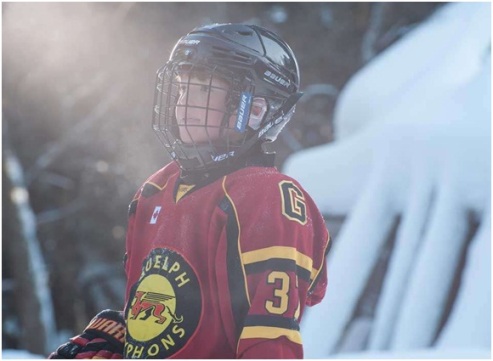 You might be curious as to how installing an ice rink in your yard could be simple, but there are kits available that require no lumber and no tools for setup. Best of all, these modular rinks take less than 2 hours to install! The framework for a backyard rink consists of durable polypropylene tubes for the framing and a thick, tough one-piece liner made of polyethylene that can withstand the weight and temperatures of an ice rink. The frame is flexible and easily snaps together, while the liner is shielded to avoid any accidental damage from skating. All material is coated for UV protection to last season after season.
In Canada, hockey is serious business. Therefore, if you're looking to achieve flawless ice with a professional finish, you may want to consider purchasing a specialized water distributor with which to fill and condition your backyard ice rink. These devices control water flow for a continuously even pressure with a cloth spreader to produce bubble-free and smooth skating surfaces. Crafted from aluminum, these distributors won't fail like a traditional hose under severely freezing temperatures, making a quick resurfacing of the ice easy and hassle free. With a RinkMaster rink kit you can easily make a backyard rink.
Best of all, you don't even have to leave the comfort of your own home to purchase a quality-crafted backyard ice rink! Available online and quickly shipped via FedEx, you and your family will be gliding about your private rink in almost no time. Once you receive your rink kit, you'll have it set up and ready for use in less time than you would spend to take the family out to a movie. There's nothing better than quality family time that is enjoyed outdoors while being active, and making the decision to purchase a modular rink kit will ensure that you have seasons of winter fun for years to come.