There is not a doubt, a working security system will save your property. Consider a functioning security system as your frontline defense. They will deter intruders and alert you to an intrusion. A powerful combination. Combined with a camera you are even more protected.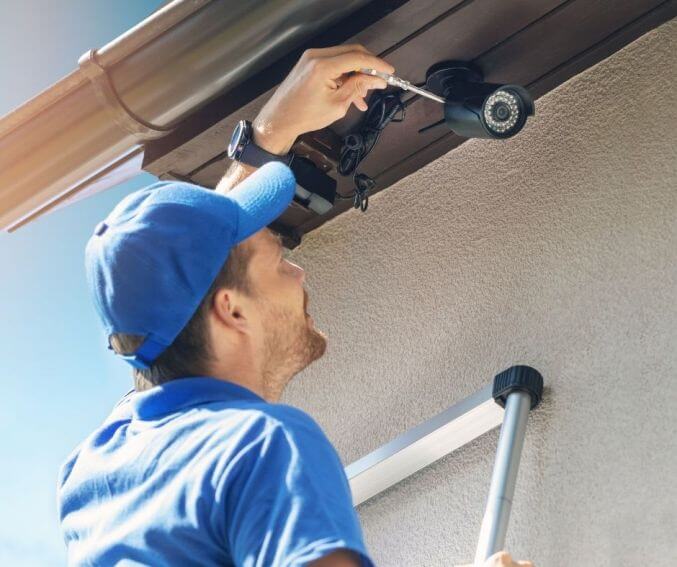 Why do I need a security system?
Statistics have shown that burglaries are far less likely in a home with a security system installed than home with no protection at all. It only takes 5 minutes for a burglar to enter your property, and more often than not this will be a case of opportunity, where they have entered through an open or unlocked door or window. The installation and ongoing maintenance of a security system will ensure that this doesn't happen in your home.
However, a security system is only as good as you allow it to be. If you don't turn it on when you leave the home, it is not good. If it is not properly maintained, it is not good. Or if the cameras don't work at night, it is not very useful.
Ensure your security system is in top working order at all times and remember to turn it on everytime you leave your house. It is advisable to invest in cameras with good night vision. Contrary to common belief, most home break ins actually occur during the day, but many still occur at night. Don't be caught out by not being able to provide useful evidence to the police just because your cameras were unable to capture the footage of your home invasion.
What is the best security system for me?
There are a wide range of security alarm systems that suit every budget and every property type. Hard wired systems work well for single level homes and wireless home alarms systems work well for two (or more) level homes. A CCTV integrated system allows you to view your property when you are away from home, and by combining any of these systems with an intercom system that allows you to see who is at your gate or front door you will be in a safe space in your home at all times.
Be aware of what you are buying when you invest in a security system. Some camera systems sold to homeowners are little more than a cosmetic appliance. A qualified and experienced security alarm and security system installer will discuss with you what level of protection you need for your home. They will determine how many zones need to be included in your system, whether you need extra key pads to allow better security or if you just need one fully integrated system that you can control at a touch on your smart phone.
Ideally your security system will include high definition cameras, night vision, motion record or continues recording and the ability to be viewed on a mobile device in real time. It pays to be safe. Consider installing a reliable home security system today.