Young families often buy older properties that may need some care and attention. The home may also need to be made more family friendly.
Incorporating some kid-friendly home modification ideas does not necessitate your home becoming like a children's nursery with brightly coloured walls adorned with Disney characters. Here are a few ideas for fashionable renovation ideas for a family-friendly home that everyone will appreciate.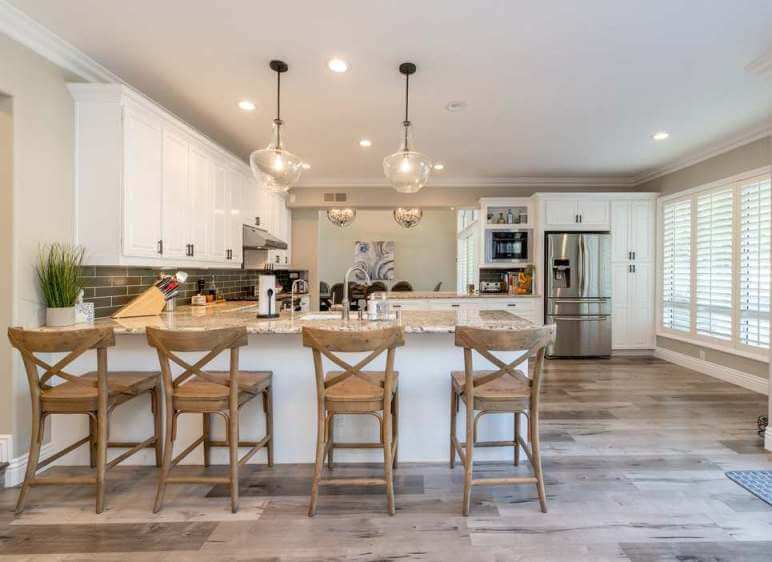 Think Timeless
When it comes to upgrading areas for children, you should always think ahead. Consider your children's current needs as well as what they will likely require in the future when designing their spaces.
Think versatility. Remember that many children these days live with their parents until they are much older, so consider ideas that can be upgraded from a young child's furniture to something suitable for a young adult.
Flooring is a big consideration when doing renovations. Choosing long-lasting options like a floor from solid wood for certain areas in the home will be beneficial as hardwood flooring has the advantage of not retaining mildew, mould, or dust. That means they are simple to clean and because these floors are not composed of chemicals, they do not trigger allergies.
Quick-Step's vinyl floors are another option to investigate since these can even be used in the bathrooms as they are both waterproof and water-repellent.
Bathrooms are a popular choice for interior design makeovers. You may want to lower the shelves so that children can easily access the bathroom items, but not so low that a toddler can reach them.
Think Comfort and Convenience
The kitchen is the heart of the home so this is a must when renovating. If your budget permits, you can include the concept of booth seating into your kitchen's seating area to make it more functional and enjoyable for the whole family.
Another kitchen remodelling suggestion for parents is to remove dividing walls, such as those between the dining room and the kitchen and replace them with an open concept kitchen. That way, you can connect with and monitor the baby or children while preparing meals or cleaning the kitchen.
In addition, a kitchen with an open layout will include a larger seating area to accommodate the family's new members.
Think Storage
Throughout the home, you may need to consider additional storage as children come with loads of stuff! Your child's room will need new cupboards and shelves to store belongings, toys and train sets and clothes and umbrellas…
Kids are notorious for leaving their belongings strewn about with unending mess. For this reason, storage should be at the top of your renovation priority if you don't want clutter to take over your home and life.
If possible, and space permitting, make a separate part of your home solely for children by converting a spare bedroom into a playroom. That personal space is crucial because it encourages children to be structured and responsible.
Add a reading nook, a hiding location, or a climbing wall to keep them engaged and inspired for hours. Not only will all their toys stay in their kid zone, but you'll be able to close the door anytime they begin to get out of hand.
The objective is to make the house feel like a home. Aim to create an environment that is not only enjoyable but also functional for a happy, connected family.