In the decoration of your home can not miss the carpets at this time of year. If you're going to save your carpet of last season listen to our recommendations to look it as if it was newly purchased.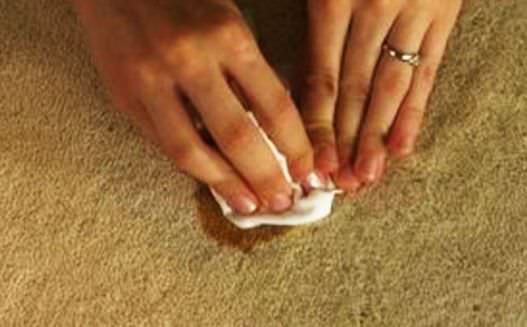 The carpets are designed to decorate and cozy to stay in your home environment, but it is important to keep them clean to show them and enjoy them in conditions. With a few simple tricks you may not have it neglected. You know that this is one of those decorative elements that are always exposed to receive stains and odors accumulate, so we will focus our advice on cleaning and prevention.
It is imperative to vacuuming once a week by carpets to remove accumulated dust. If you wish to do a more thorough cleaning, just simply sprinkle salt on all the carpet and let it approximately an hour, and then remove it with the vacuum cleaner. This action improves both the texture and color of the textile.
If you have to face a stain technique should be another. The best is to remove the stain while it is still recent, especially if it's a liquid should be cleaned immediately. If the stain remains can use any liquid with bubbles (sparkling water, soda, etc.), leave it to act on the area for a few minutes and dry the area with a clean cloth.
You can also choose to clean the carpet with a mixture of warm water with detergent and vinegar, and remove the remains equally with cloth to let it dry. Keep in mind that whenever you perform this type of cleaning must make movements that go from outside to inside to avoid enlarge the stain.
Remember we are talking about simple techniques for common stains: coffee, food, etc. If the stain is more complex or have questions on how to do should go to an expert to give you a more professional solution.
You can also forget about bad smells with a few simple steps. Just sprinkle the surface with baking soda and let it act at least four hours, then you must suck.
With these tips you can look for carpets the coming months and enjoy your comfort!