Due to the economic crisis, more and more people are betting to buy prefabricated houses, through which to be able to have a home and therefore get to enjoy a cheaper home. That is why; therefore you can find in cities these types of houses.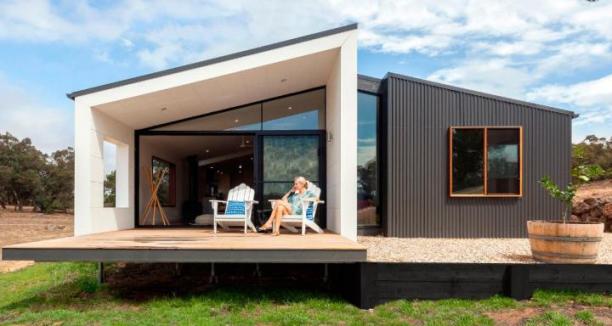 Main reasons to live in a prefabricated house
Now we will show a number of reasons, which are causing more and more families want to live in such housing. And it is that contrary to what many people think, these houses offer the same comforts as a traditional housing. That is why; therefore the opinions are always good on the part of the persons who have opted for this type of housing.
The price
It is one of the reasons that are doing more and more people bet on this type of housing. And it is that while a home for 2 or 3 people in the city does not usually fall below 200,000 euro, this type of prefabricated house can have a price of only 20000 euro. That is, the price is only 10%, which produces a great savings for people who need a home on property.
Location
You can install it wherever you want and the price will always be the same. This means that you can put it on a well placed plot, that the price of the house will remain the same. Of course, you always have to put it in plots that allow you to have all the basic services, such as water, electricity and internet. But thanks to the evolution of this type of housing, there are no problems to achieve them.
Choice of materials
Today, you can build your prefabricated house with all kinds of materials. To see which model is the best, we invite you can consult with an architect, through which you can find all kinds of materials and designs to get the prefabricated house of your dreams.
Speed in construction
We have to say that you can have your house manufactured and installed in a very short time. And is that on average the process of construction is usually only about 6 months, which makes you can enjoy them quickly. That is why, if you need a quick home and also do not want to spend a lot of money, this will be the best option to bet.
Can be expanded
If so far you only live with your partner, but over time you want to increase the family, there are houses that give the option of being expanded in simple ways, as long as the plot allows this extension.
It should be said that as a rule, the vast majority of people who live in prefabricated houses are really happy with them. And it is that it not only allowed choosing freely the place of residence, but also it is much cheaper. To all this, we must add that this type of housing today are prepared to offer all kinds of services to its users, which means that inside it is as if you were in a villa. And it is that users not only can have light, water, internet … but also save energy, because these have a great isolation from the outside.
Finally, we must add that it is important to compare before buying a house or another, since prices and quality can vary greatly from one prefabricated houses to others.