There are tons of reasons you might be considering moving your belongings to storage. Whether it's to free up more space in your home or to better organise while you move house, there are a few things you should consider before you pack up and pack away. From unit size to trailer hire, here's what you need to know.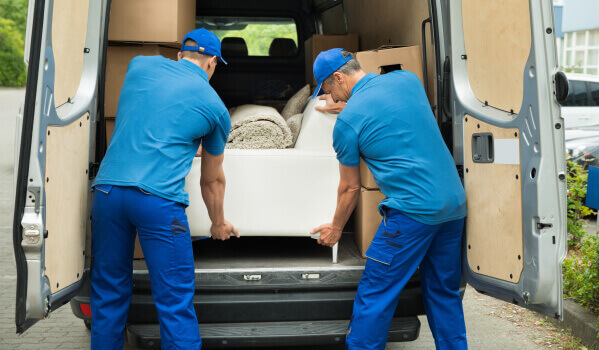 What storage space will you need?
The first question you should ask is what storage space suits your needs. From the size of the interior temperature, it's important to choose the space that meets your requirements without going overboard.
Size
You'll want to find a storage unit that's large enough to fit your items comfortably. If you only have a few small boxes to store, then a smaller storage size will suit, but if you have furniture, appliances or large boxes, you might want to opt for a larger space.
Climate control
You'll also want to consider whether you need a space with climate control. Some items don't do well in fluctuating temperatures or humidity, and this is especially important if you plan on storing your items in an area that sees high temperatures in the summer. If you plan to store electronics, furniture or upholstery, or sentimental photos, a storage space with climate control might be your best option. With climate control, you can be sure that your items won't warp or become damaged because of high or low temperatures.
How long will you need storage for?
After deciding which storage space is best for your belongings, you'll want to decide how long they'll need to stay.
Short-term storage
You might need a short-term stay if you're just looking to store a few of your possessions while you're moving house or renovating a room. If you need short-term storage, you'll likely know when you plan on bringing your belongings back home, whether it's the date your new lease starts or the day your renovation project is completed.
Long-term storage
Unlike short-term storage, you might not know exactly when, or if, you'll want to take your items out of storage in the near future. A long-term storage space might be fitting if you're storing seasonal items like skis, or if you're storing items you want to keep but don't have room for in your home.
Will you need boxes and covers?
It might sound simple, but the number of boxes you need to pack up your items is often overlooked, so you'll want to take a good look at the belongings you'd like to store. Items like boxes and plastic covers are also essential for keeping your storage unit organized and your belongings safe.
It's best to put all of your items inside a box if possible. This will not only protect them from dirt and dust, but it'll also help you keep organized. Label each box so that you won't have to look for long when you need a certain item.
If you're storing items that are too big for boxes, like TVs or furniture, it's still important to store them properly. For furniture, you'll want to use a cover to protect the fabric and keep out any dust or debris. Electronics should be stored in bubble wrap to prevent them from breaking when they're moved.
How will you transport your belongings?
Storing your belongings isn't just about finding the perfect storage unit and organizing well. You also have to consider how your items will make their way from your home to your storage space. If you're storing more than a couple of boxes, it's likely you'll need a bit of help.
One of the easiest ways to make sure your belongings make it safely to their new home in storage is hiring a trailer. With trailer hire, you'll be able to transport all your belongings in one easy trip using your own vehicle. There are several different types of trailers, so it's all about finding the one that's right for the job. For valuable objects like art, opt for an enclosed trailer that will protect your items from road dust and debris. If you're moving furniture, choose a trailer with high sides and a tailgate ramp for easy loading. Trailer hire will make transporting your belongings a breeze.
Moving doesn't need to be a stressful task. Planning ahead will ensure you don't miss anything and have additional packing materials on hand before you start packing up.